Vienna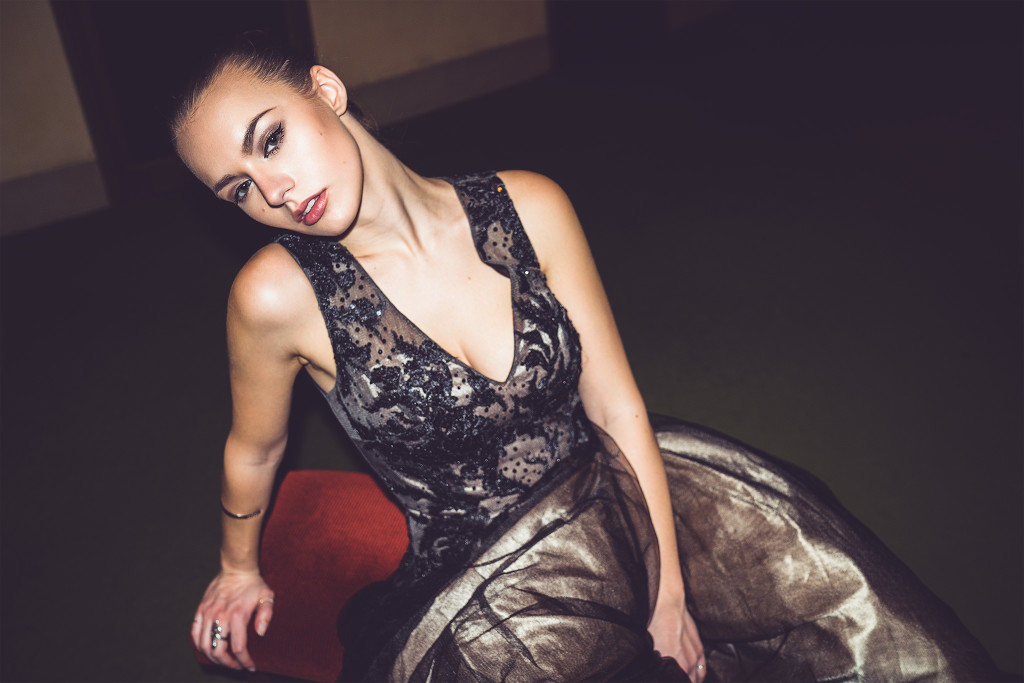 Thursday February 4th, 2016
Today is the day: I am attending the famous Vienna Opera Ball. On this occasion, I want to give you some advice on how to make the ball season a precious memory!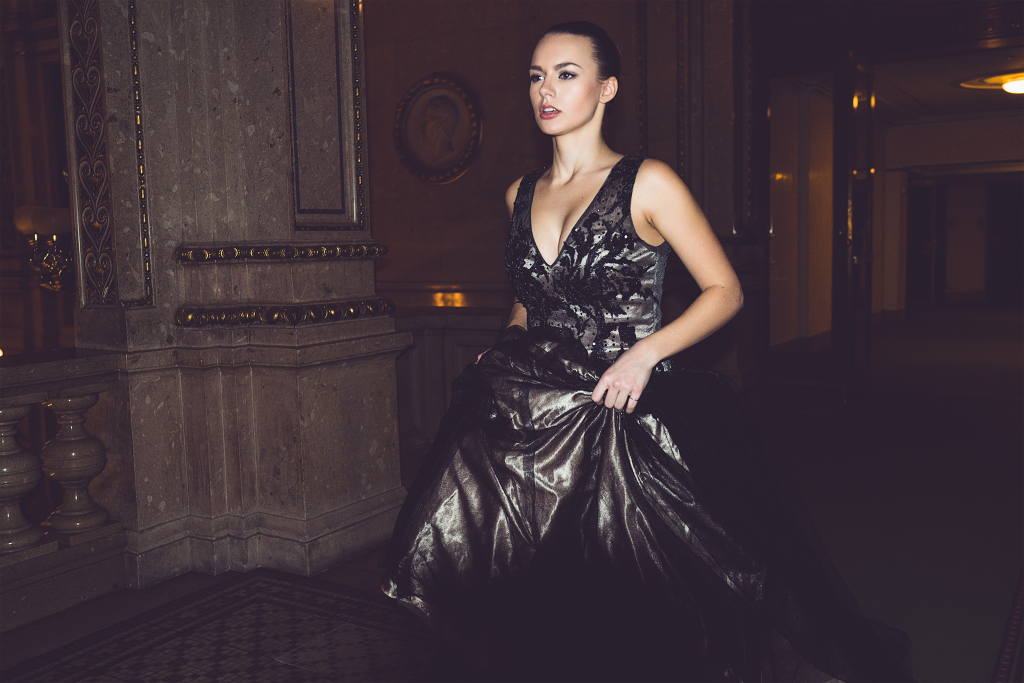 1. Start preparing in time
When visiting a big ball, you should start planning early. Finding the right dress can be a real challenge sometimes. Maybe you'll have to take it to the tailor to get some alterations done; that'll need some time, too. Even getting an appointment at your favorite hair stylist might be tricky. I recommend you to start scheduling one month in advance!
2. Comfortable shoes
Classic pumps used to be formal attire at the Opera Ball – peep-toe was a no-go. Nowadays, you can also get away with wearing beautiful sandals as long as they're elegant. But no matter what kind of shoes you decide to wear, keep in mind that you'll probably have to walk and stand a lot in them! And don't forget to break them in before the big night. Wear them at least for some hours and try walking, standing and dancing in them.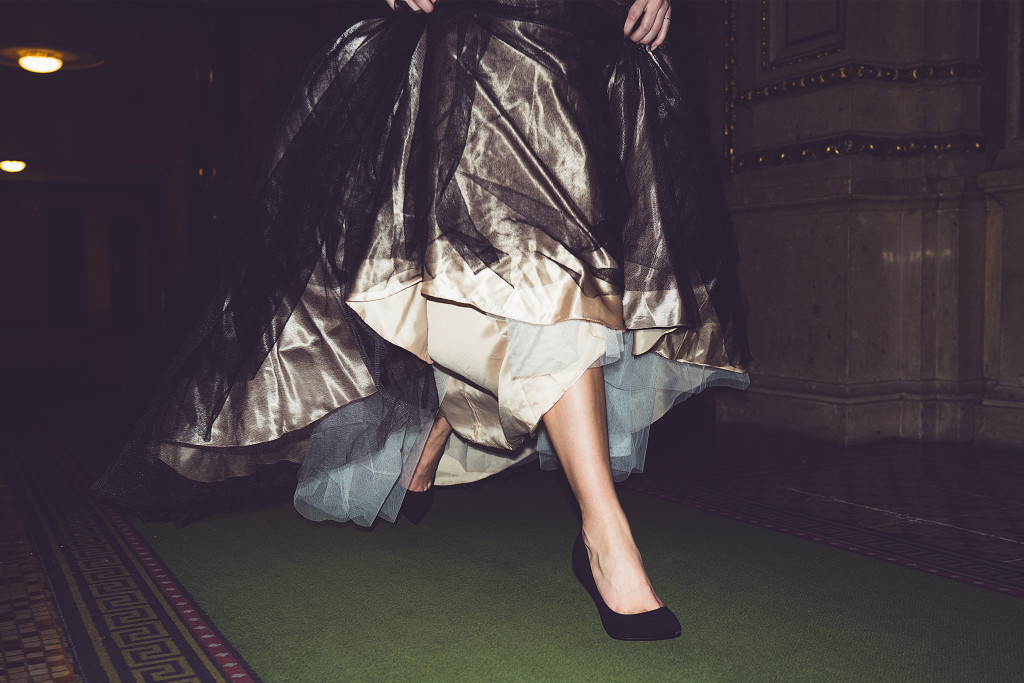 3. The right bag and useful contents
Never carry a large bag to a ball; you should go for a clutch instead. And don't worry, there are clutches that fit a lot more than a cellphone. Think about what you usually carry with you on a night out, then just stick to the things that you'll definitely need and leave useless stuff at home!
4. Beauty emergency kit
Besides your mobile phone, the (car) keys and money, you should bring a first-aid make-up kit that'll definitely fit inside your clutch. Here's a list of useful things you might want to have at hand: powder, lipstick, miniature perfume, plasters for blisters, bobby pins (in case your hairdo gets messed up), deodorant tissues, cotton swabs and blotting paper (for any make-up mishaps), and maybe concealer or eyeliner.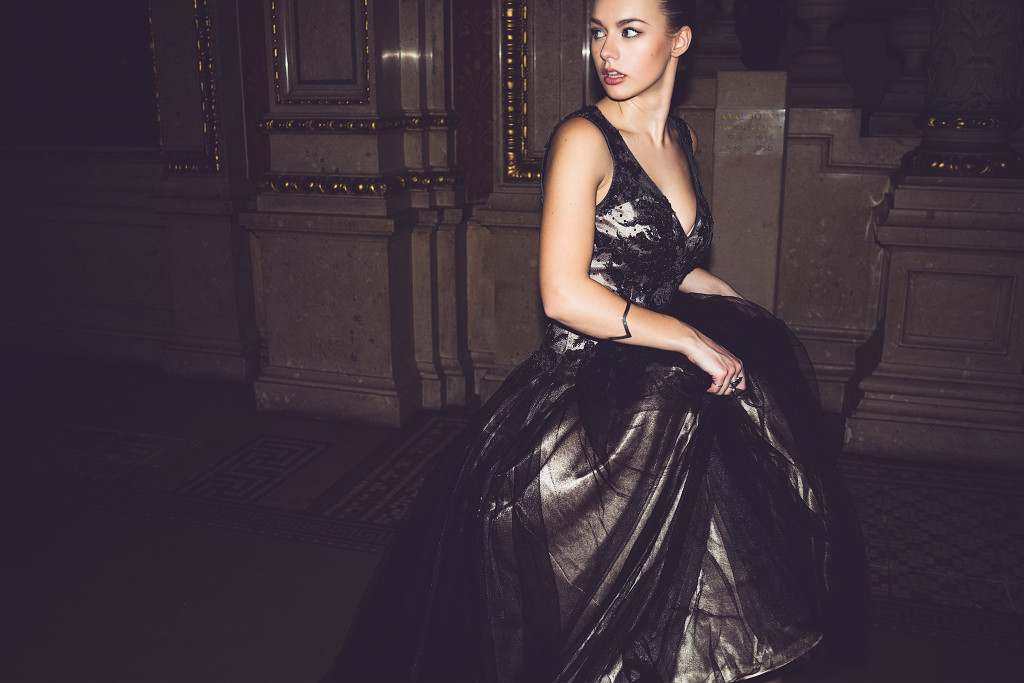 5. Dresscode
Formal social events usually require a certain type of dress standard. Once you learn about the dress code in time, you won't be experiencing some nasty surprises on the big day. At the Vienna Opera Ball, you should wear a big, long evening gown, which means not just any long evening dress – it mustn't be too form-fitting! You already know about the right footwear. Pumps go well with tights; if you're wearing sandals, please skip them! When it comes to jewelry, I'd say "less is more"! Try to wear high-quality pieces and leave fashion jewelry at home. Overloading on accessory will not win you any favors. Keep it plain and simple so your evening gown will be the eye catcher. For your hairstyle, I'd recommend an up-do – it's elegant and won't distract from your dress.
6. Beauty routine
It's not all about the dress to make an entrance…a well-groomed look is also important. Try to give your whole body and face a nice scrub one day before the ball. After that, spoil your skin with some moisturizing body oil and a nurturing face mask. Last but not least – never skip the mani- and pedicure! I prefer natural shades, but that also depends on the color of the dress you're going to wear.
7. Outsource tasks
This can be pedi- or manicure, make-up or hairdo. You know what you can do yourself. I'm really bad at doing an up-do hairstyle, so I'll visit my hairdresser a few hours before the ball and save myself some nerves!
8. Eat and drink
Even if you're having a lot on your plate: do not forget to eat. The night might be getting long and you won't find proper food at the ball. Try to get something decent to eat before you get there. During the ball you should drink a lot; it's best to stick with water. This way you'll manage to get through the night without any problems.
9. Getting there
Ready to leave the house? Forget about using public transport… Take the car or grant yourself the small luxury of a cab. You don't want wind and rain to ruin your hairdo or your beautiful dress! And you want to spare your feet from pain caused by long walks, believe me!
10. Have fun!
Finally, the most important thing to do is to have some serious fun! Don't worry if not everything works out as planned; enjoy your night anyway!
If you want to follow me around live during the Vienna opera ball tonight, subscribe to my channels on Snapchat (annikakotrc) and Instagram (@annikakotrc)!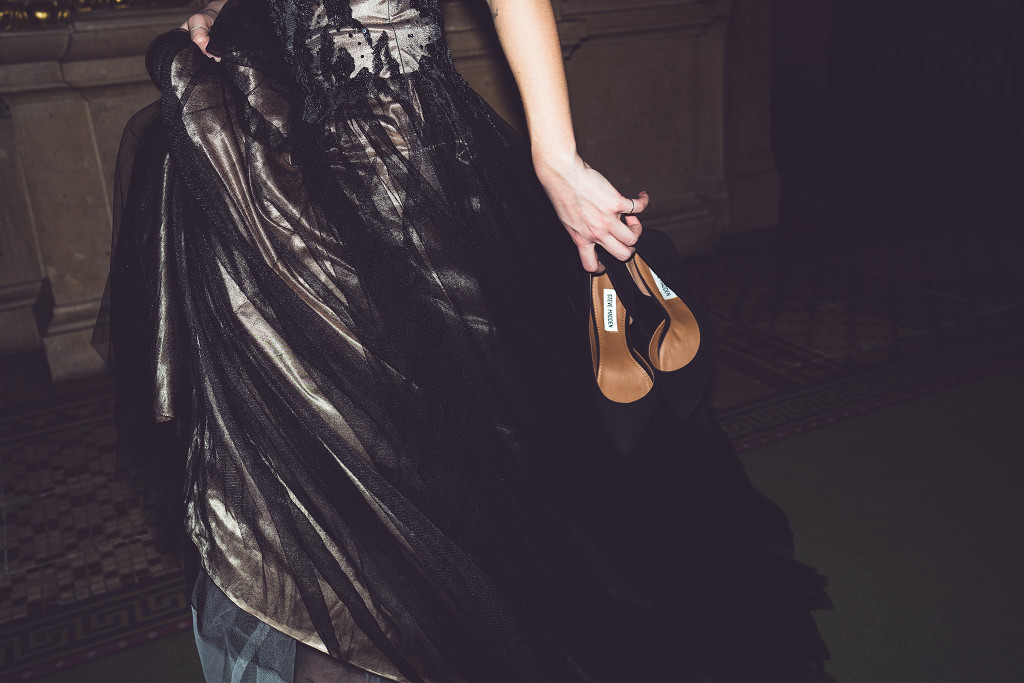 Dress: Luxuar Fashion via Zalando
Shoes: Steve Madden Gayyle via Zalando