Vienna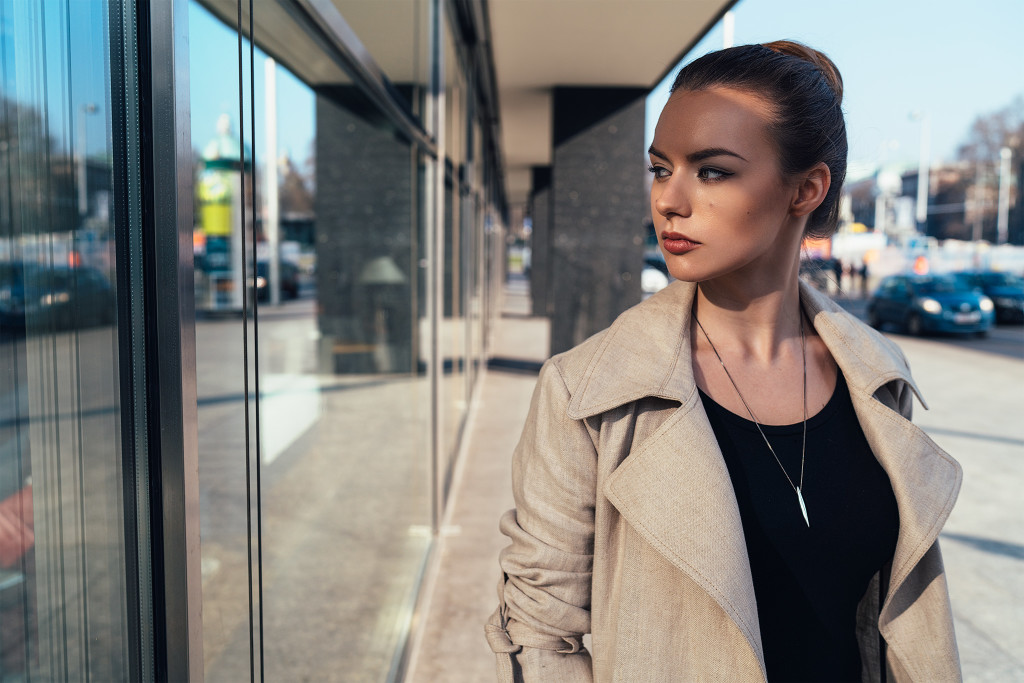 Spring finally arrives in Vienna! Last weekend, the weather gave me the perfect opportunity to wear an appropriate spring outfit – introducing my new trench coat. It's a classic piece in beige, brightening up my beloved all-black look. I decided to go for a longer cut without buttons – it's a bit more casual than a classic trench with buttons.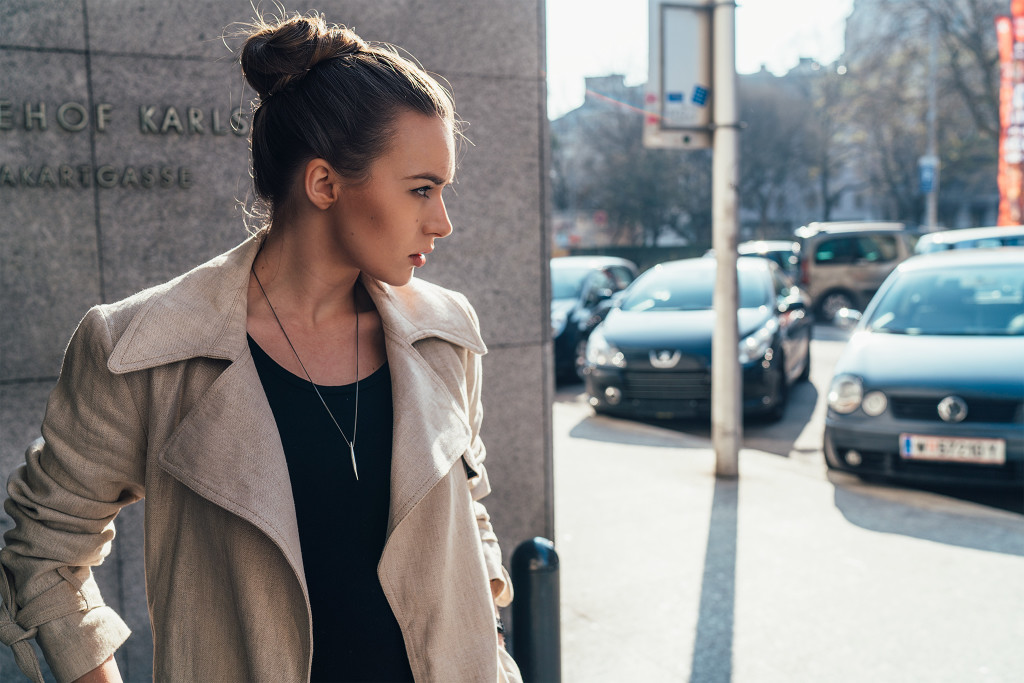 To be honest, I haven't owned a trench coat till last year, and the beige one I'm wearing in this this look I got just a few weeks back. By now, I don't want to miss it in my wardrobe anymore.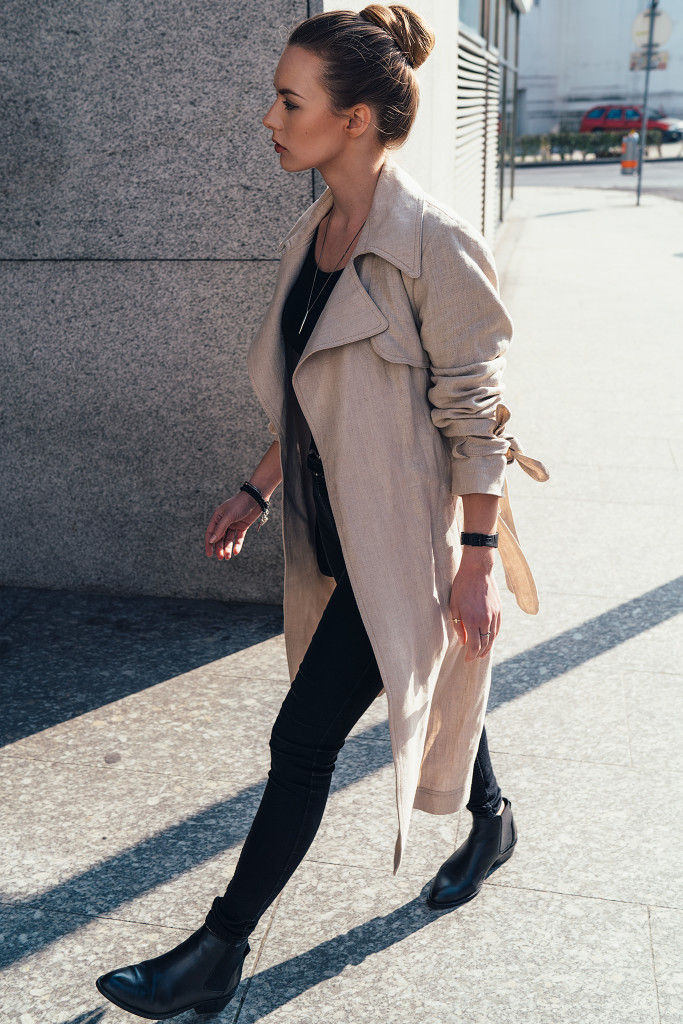 So here are three reasons why you need a trench coat in your life too:
1. It's a classic. In the fast-paced world of fashion, it is hard to find a piece that won't go out of style by the end of the season. The trench coat is one of those few timeless pieces.
2. It upgrades every outfit. I wore a really simple outfit underneath for this look, but the trench just pulls my look together and makes it look more chic.
3. It's the perfect piece for every occasion. Business meeting, date or dinner with friends – you can't go wrong with a trench coat.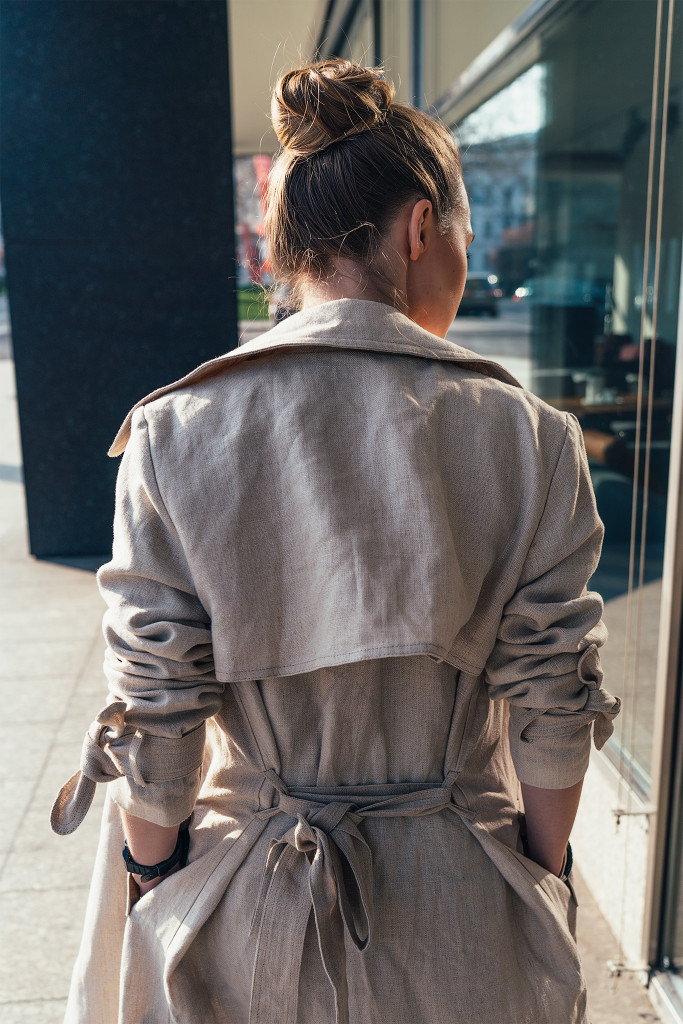 Trench Coat: H&M
T-Shirt: H&M
Jeans: Levi's (710 Innovation Super Skinny)
Shoes: Samsoe & Samsoe (Salute Ankle Boots)