Ibiza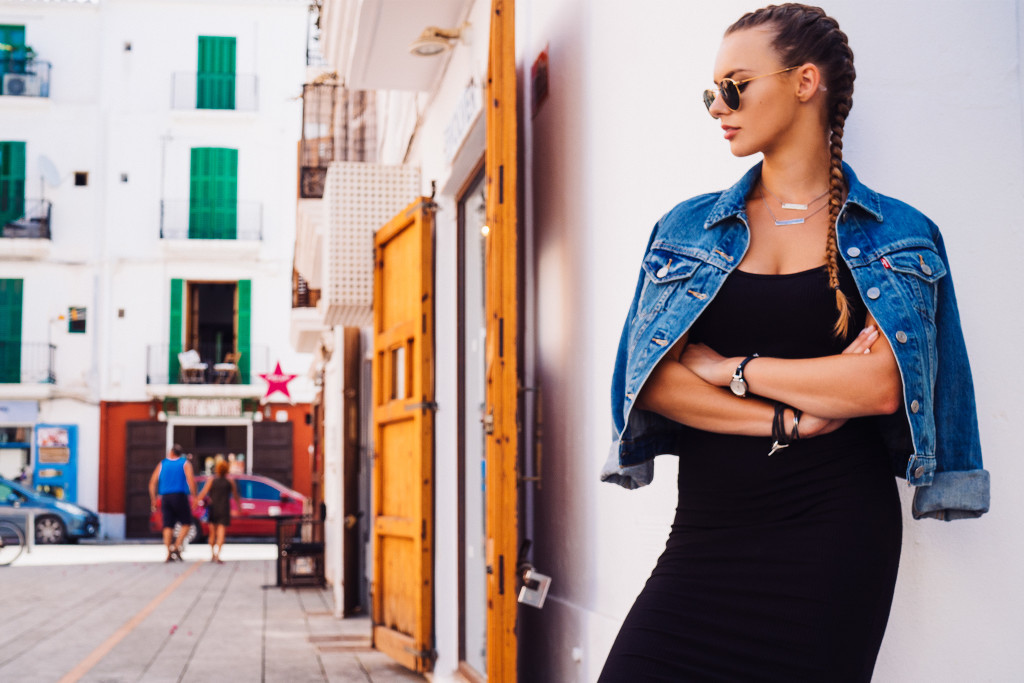 Tuesday October 18th, 2016
Before winter is finally here, I want to share one last outfit – which we did shoot back in Ibiza – with you. What comes to your mind when you think of Ibiza? Probably it will be the sun, the beach and parties. What you might not know is that Ibiza also has a beautiful old town with a lot to offer. So I wanted to shoot one of my outfits there.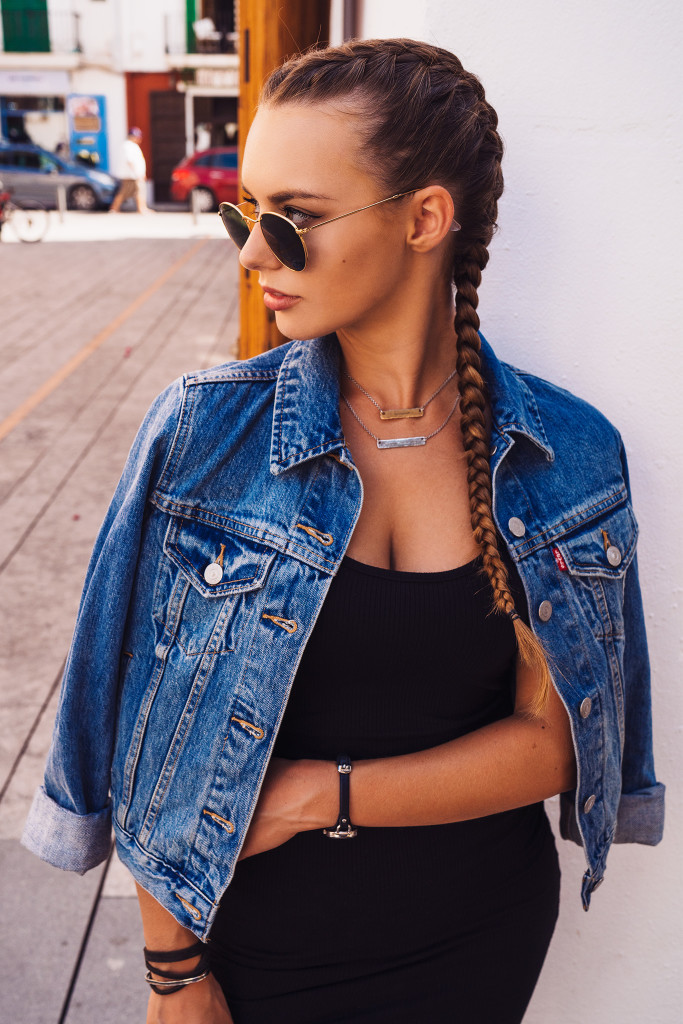 Right before we were heading to "Ibiza Old Town", I paid Blowout Ibiza – a cute little hairstyling salon – a visit. When it comes to making a nice hairdo, my fingers are usually all thumbs. That's why I gladly put myself into the capable hands of the Blowout team. I decided that I wanted to get classic "Beach Braids" (also known as "Boxer Braids") – basically two french braids. It's the perfect hairdo for a day full of action. From my own experience, I can say that these braids stay impeccable for around two or three days. I guess every woman with long hair can relate to what a relief it can be to not have to worry about your hair styling in the morning. It saves a lot of time!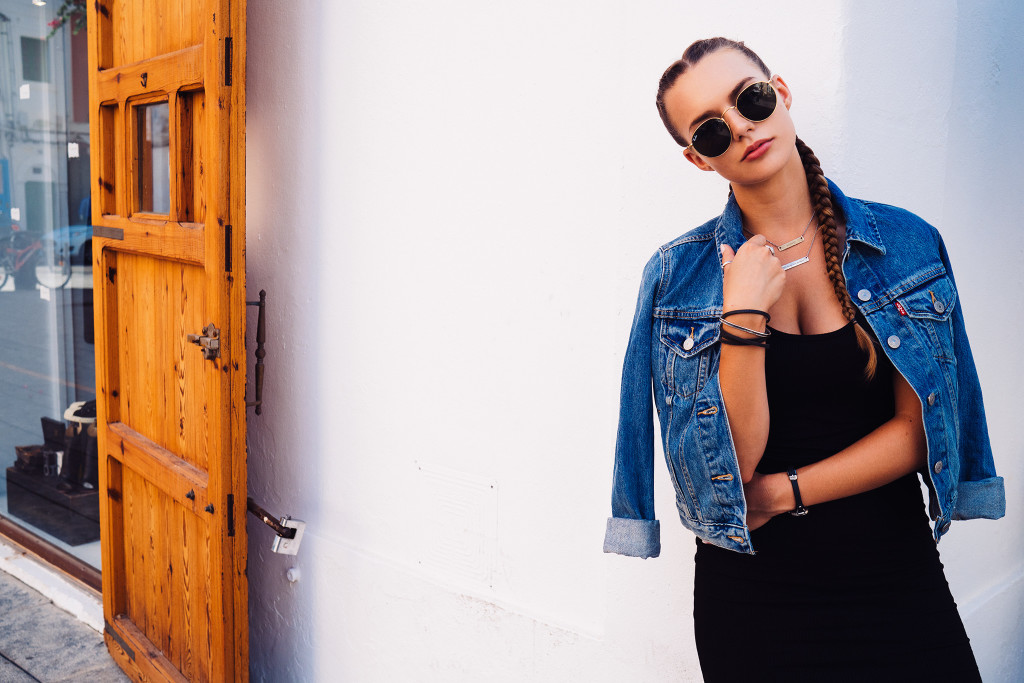 After I'd been spoiled and taken care of by the Blowout team, we went to Old Town to do a little sightseeing and shoot my outfit. If you're going to Ibiza, you've got to visit Old Town. It's best if you do it once during the day and once at night-time. There are many cute boutiques and nice restaurants and I just love the beautiful old houses with their colorful window shutters and their small balconies. After the shooting we went for lunch, and right after that we headed to the beach. Yes, the braids did survive the swimming as well! Even for dinner and the following drinks afterwards I didn't have to worry about my hairdo.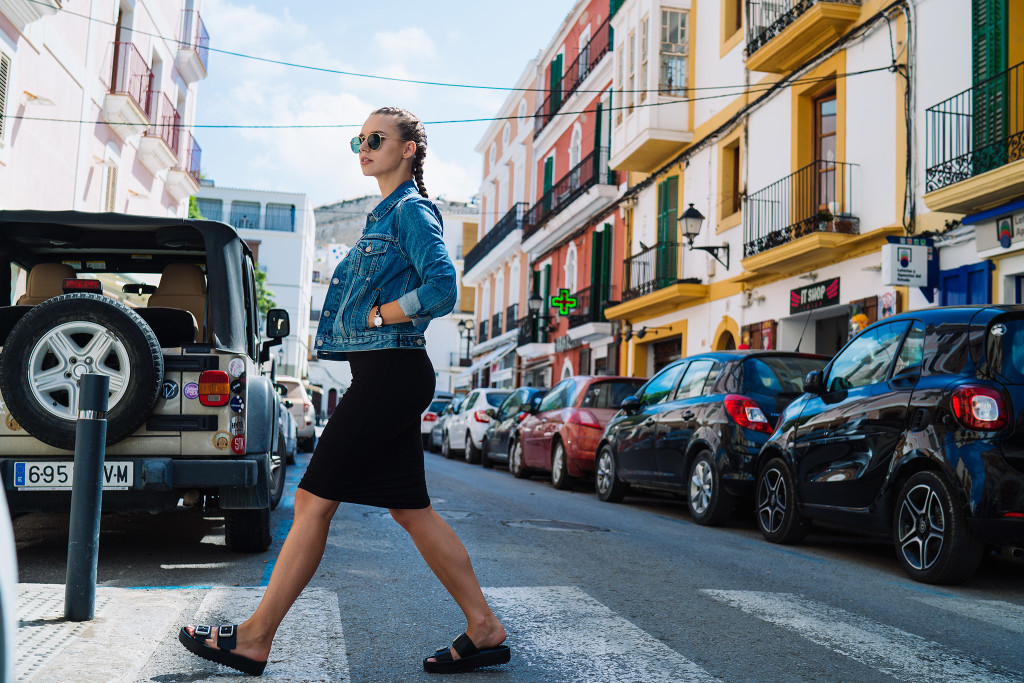 The outfit I was wearing that day is very versatile. As you can imagine, we had a busy schedule, so I didn't want to lose time changing my outfit multiple times. I grew very fond of midi dresses this year. The midi dress cut leaves you with a lot of combination possibilities – so you can wear them on almost any occasion. Plus, it's wearable throughout different seasons. In spring they've been the first dresses I got out of my closet, because they cover up pale legs a bit. During summer, you can wear them for occasions where a short dress might not be suitable, and as soon as it starts to get a bit colder in autumn, you can rock them without wearing tights and still won't freeze straight away.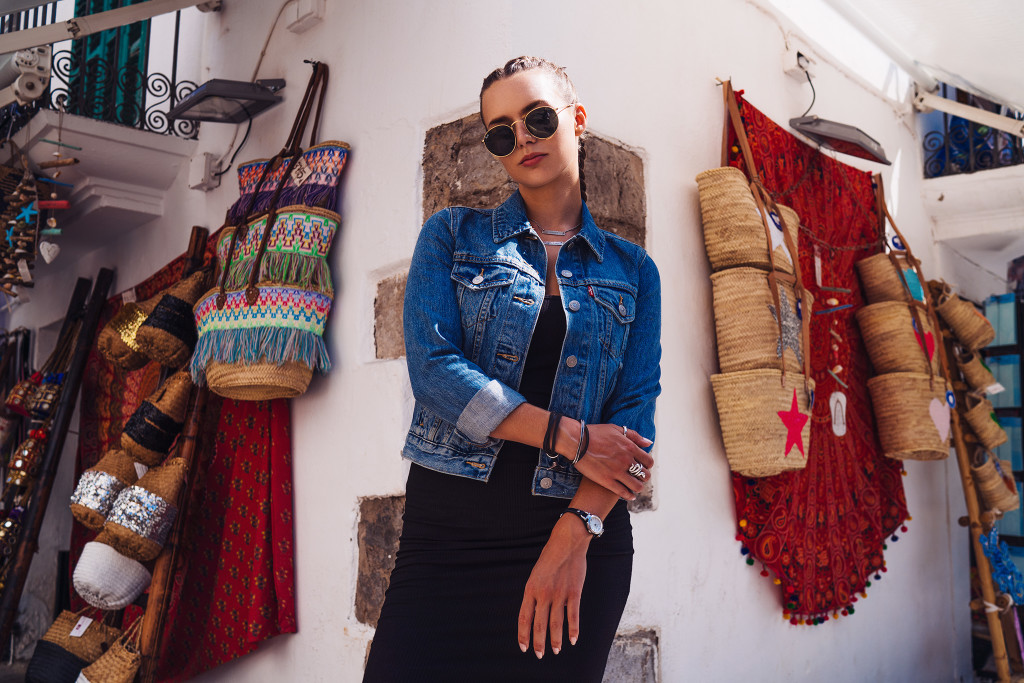 Hair: Blowout Ibiza
Jacket: Levi's
Dress: BikBok
Shoes: All Saints
Sunglasses: Ray-Ban