Vienna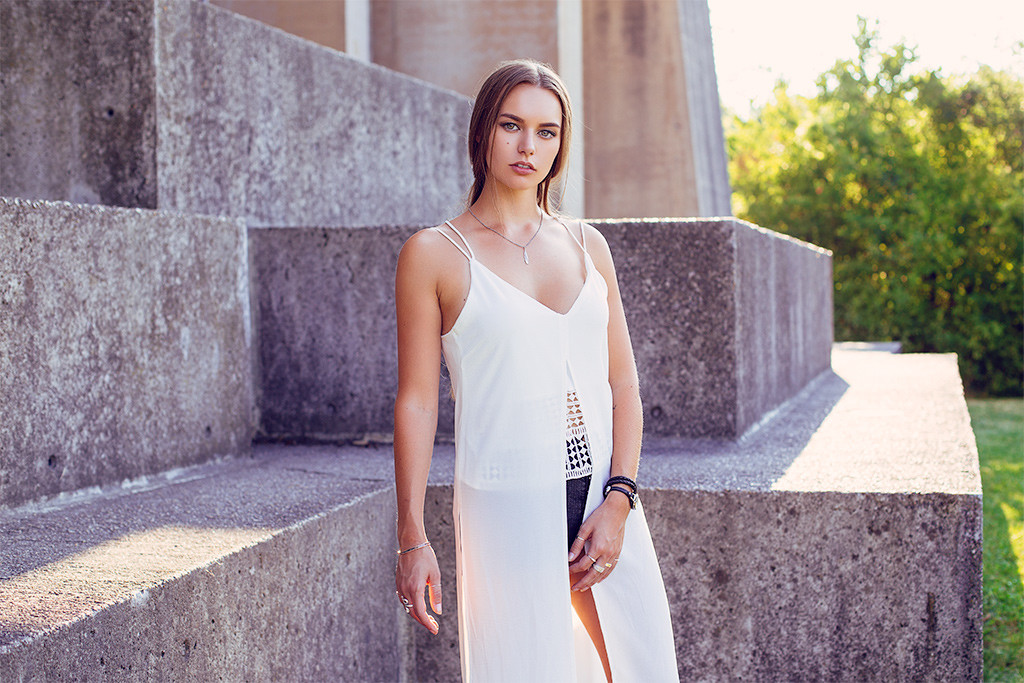 During summer it's definitely time for airy clothing and flats. Don't get me wrong, I really like wearing high heels, but for everyday life, especially during Summer, I mostly tend to wear flats. A few weeks ago I already shared an outfit with lace up sandals, but shortly afterwards I found an amazing pair at All Saints, so I had to shoot another look featuring lace up sandals. This time I combined them with black High Waist Shorts and a great shirt from Zara. For a change this look isn't "all black". Even if I love wearing black, as you might have already noticed, I really like lighter colours and white especially for summer.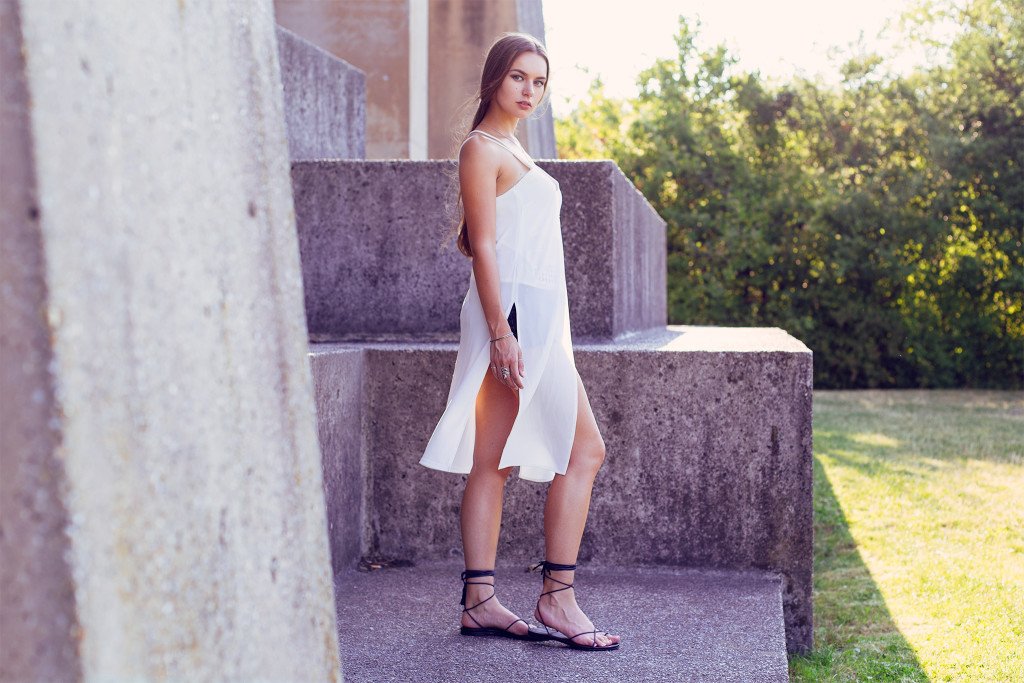 You can get the shirt at the moment from Zara, I found it while browsing through their online store. It has a beautiful and fancy cut and it's very versatile to wear. You can combine it elegant or casual, as I did for this look. I'm sure I'll wear it a lot.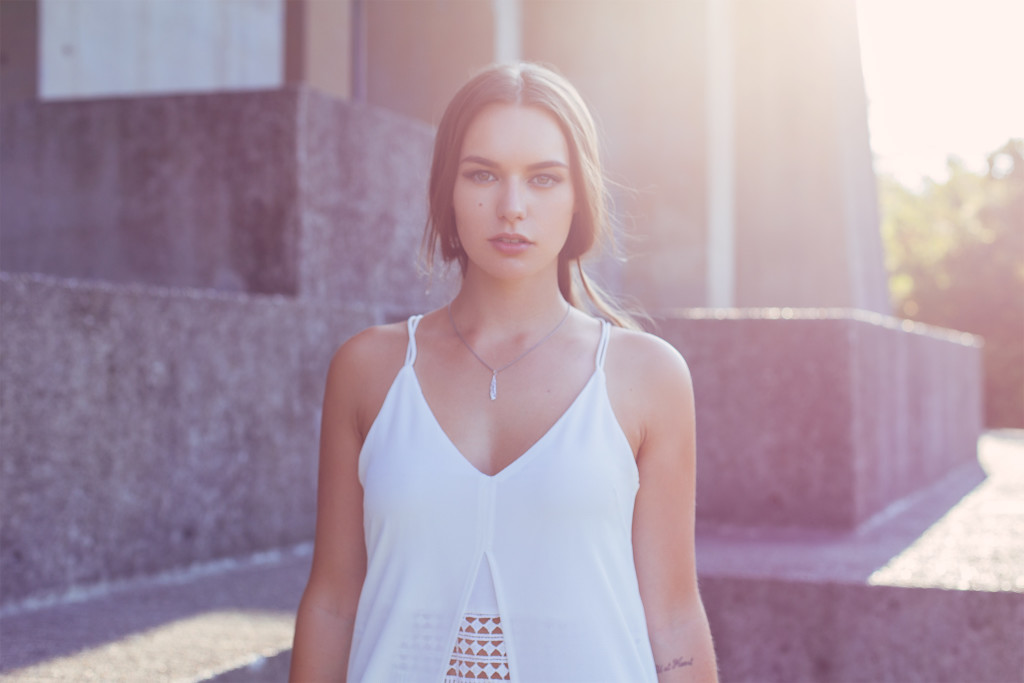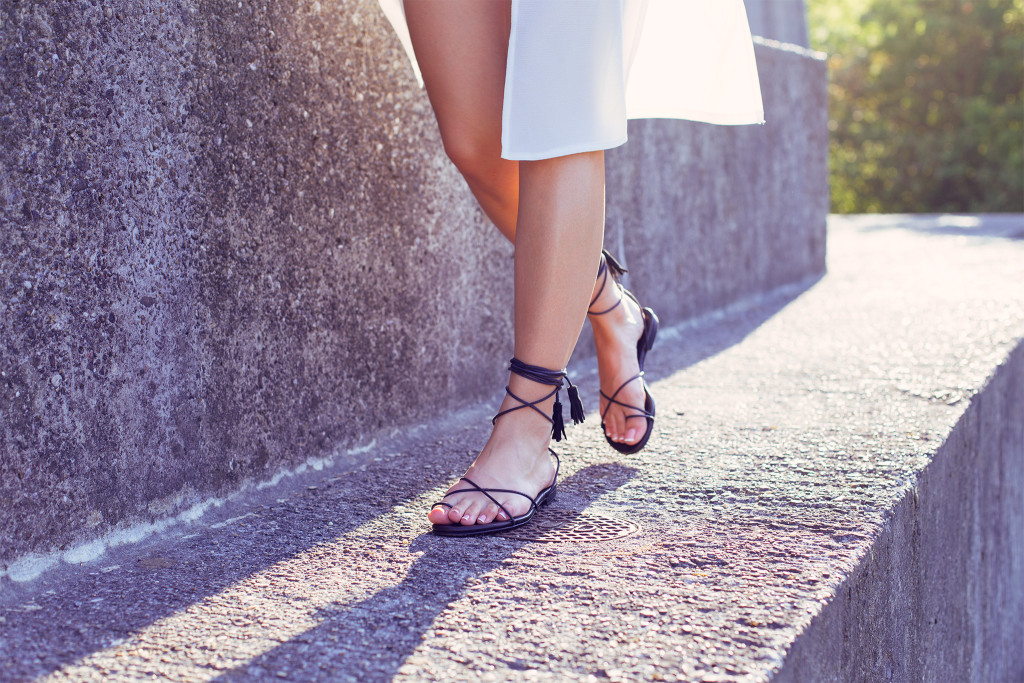 I definitely fell in love with lace up sandals this summer. What are your summer favorites this year?
Top: Zara
Shorts: Pull & Bear (old)
Sandals: All Saints