Vienna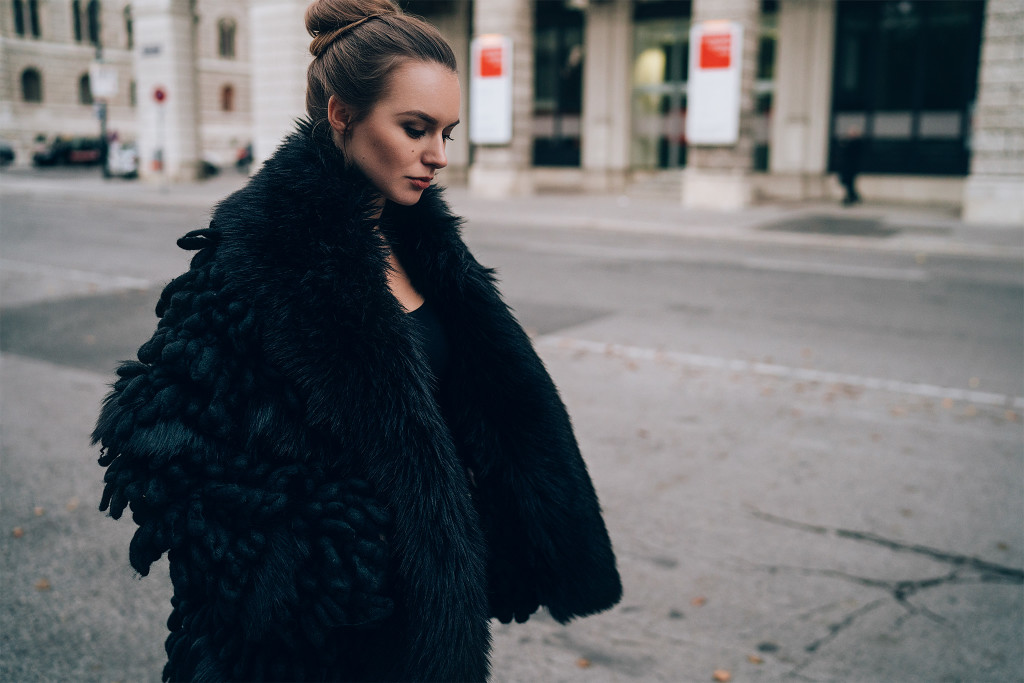 Wednesday October 28th, 2015
Seasons are slowly changing again and it's getting colder and colder every week. I've been so busy lately, I haven't had time to realize that Winter is coming soon. Even though I had the chance to enjoy some beautiful Autumn days over the last weekend, we also had some pretty cold days in Vienna as well. One thing I like about the cold is that I get the chance to throw over some killer coats.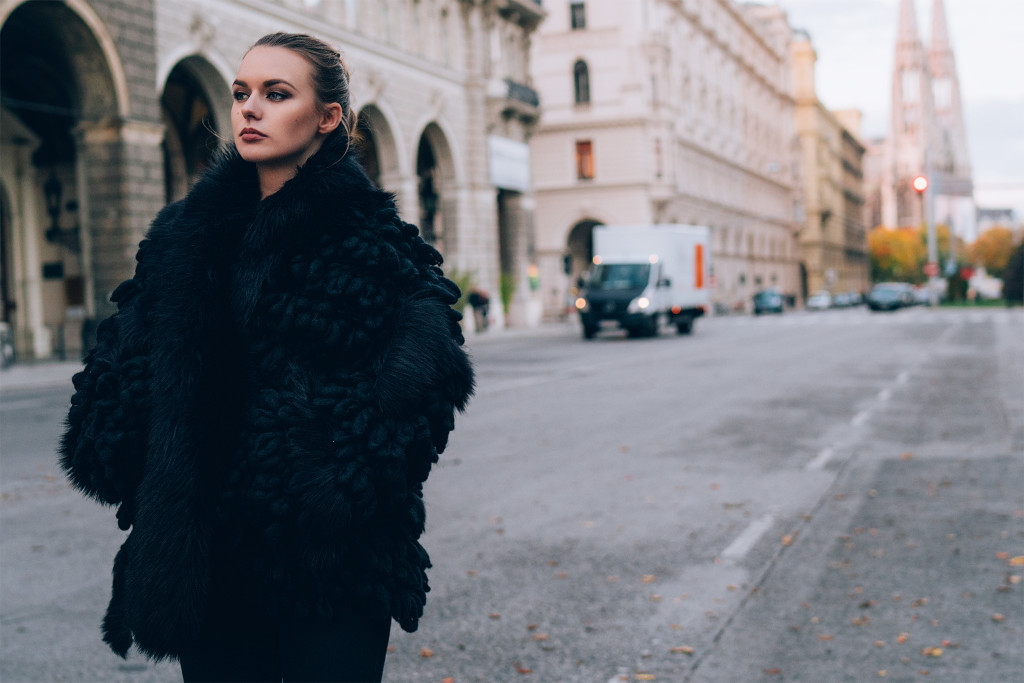 One special piece I had to share with you is this fake fur coat from Diesel from their Autumn / Winter Season 2015. As I'm constantly freezing during Winter, a coat has to, beside looking great, keep me warm. This one definitely does it's job. And wearing it makes me feel so self-confident and sophisticated.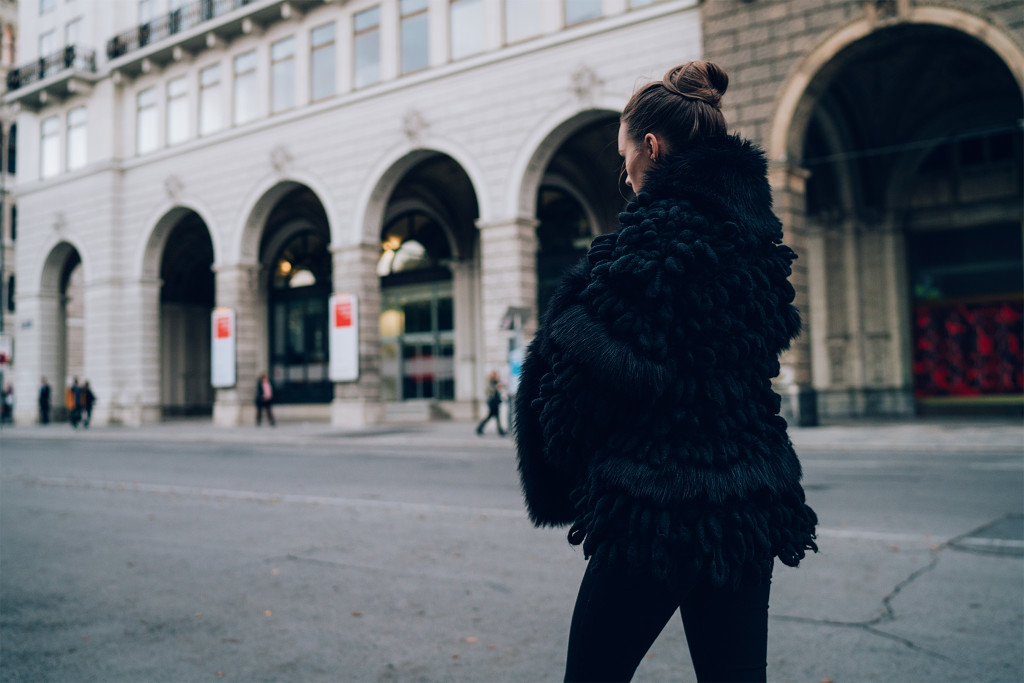 As this coat is really an eyecatcher for itself, I kept the rest of the outfit simple and all black. Black skinny jeans by Levi's and my new black leather ankle boots from Samsoe & Samsoe.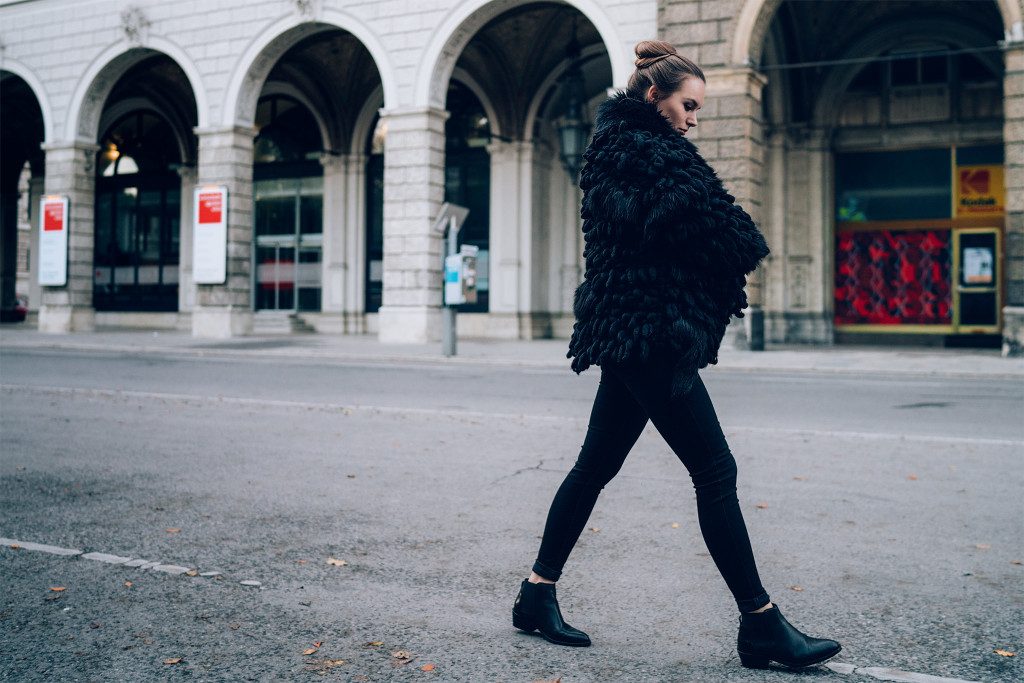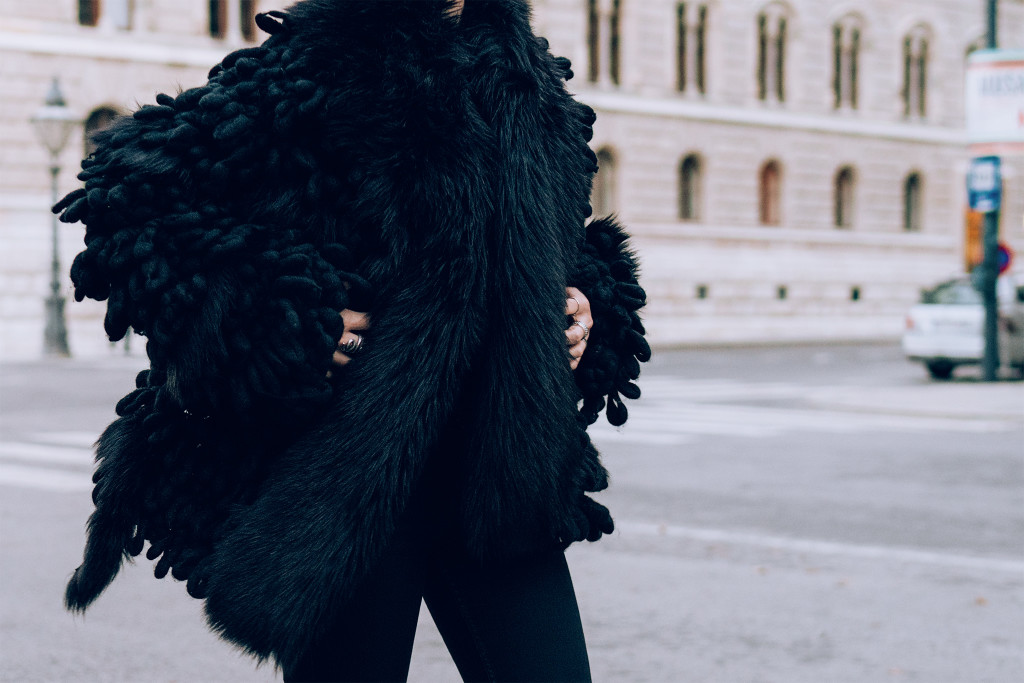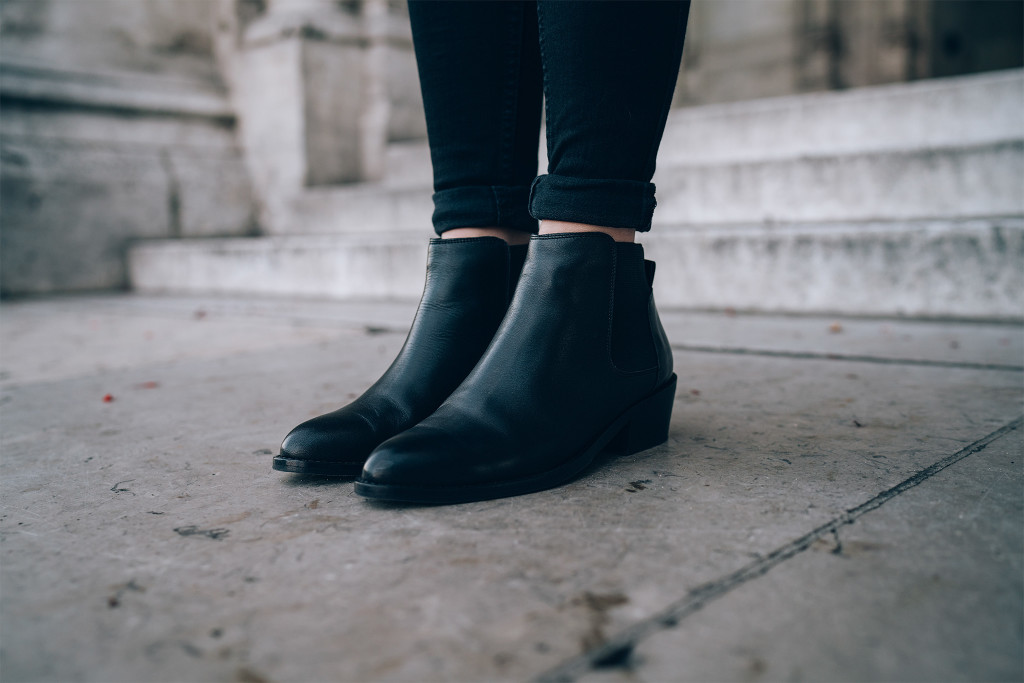 Big fake fur coats and jackets seem to be a thing this season. Did you jump on that train yet? What do you think about this trend?
Coat: Diesel
Jeans: Levis 710 Super Skinny via Otto
Shoes: Samsoe & Samsoe Salute Ankle Boots via Zalando