The Hague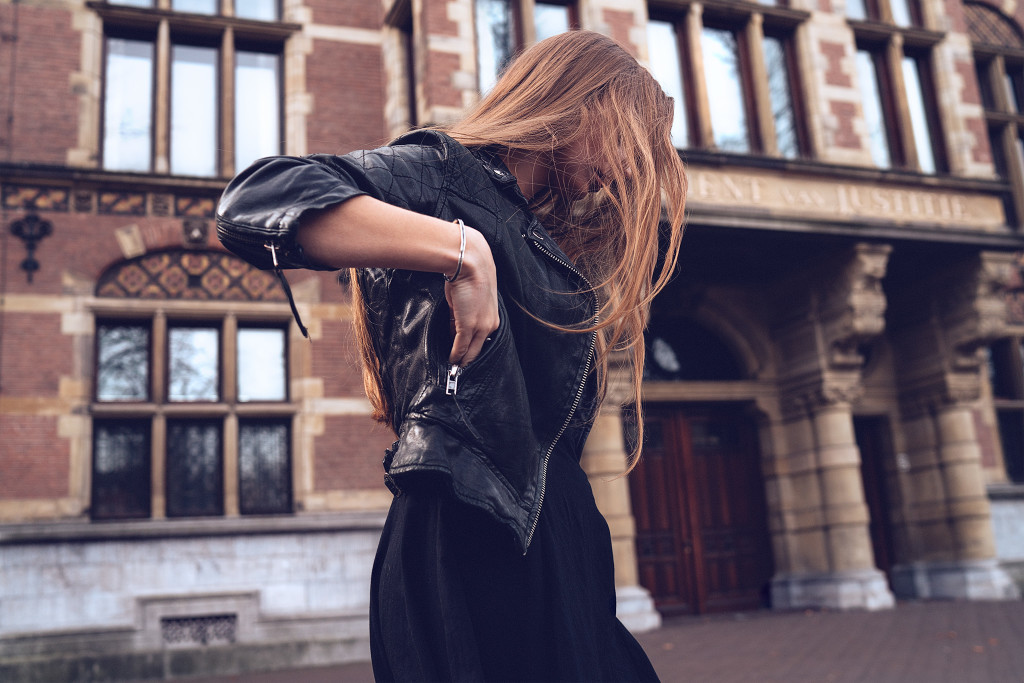 Sunday November 29th, 2015
As you might have already noticed I've been to the Netherlands beginning of this month. I will share a detailed travel review with you soon. For now I've a new look we shot in The Hague to share with you.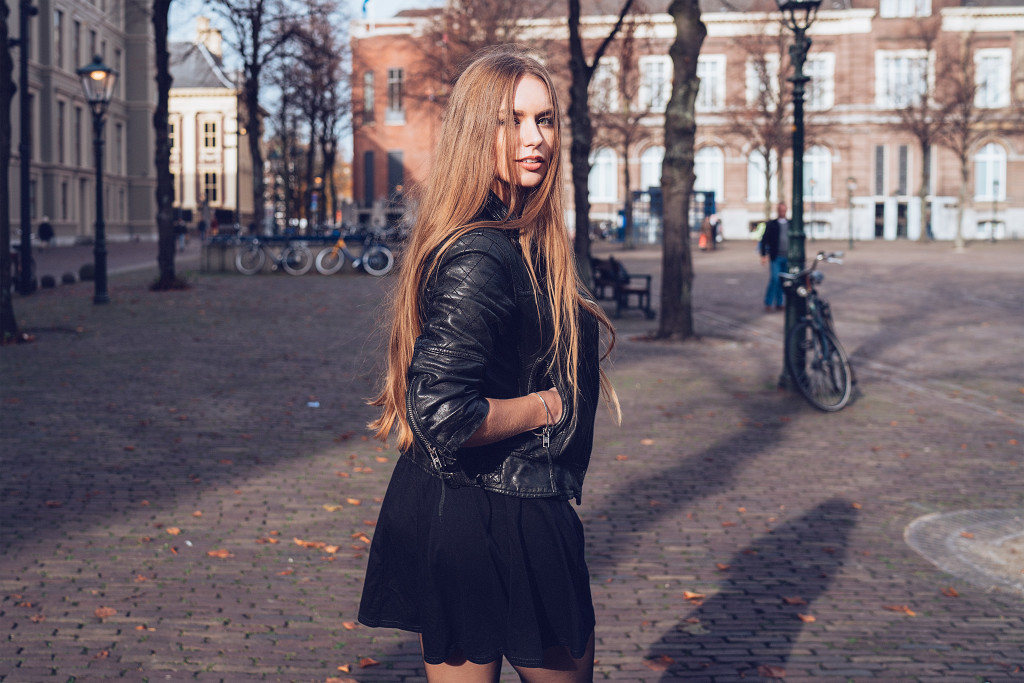 Overknees are having a big moment in the fashion world right now, but while I think it can be really tricky to style overknee-boots and I haven't found a nice fitting pair for me till now, I think it's a bit easier to style overknee-stockings. This all-black outfit I wore in The Hague is a bit of school girl meets the "Addams Family" – I combined my overknee-stockings witch an All Saints cropped leather jacket, a black skaterdress and black slippers. I recently fell in love with skaterdresses, so basically dresses with an a-line cut, again. To dress the whole outfit a bit down and not making it seem too "girly" I chose the cropped leather jacket and the black slippers, which have a little bit of plateau and a very profiled sole. For me it's a very versatile look, which works quite well during the day, but also for a night out.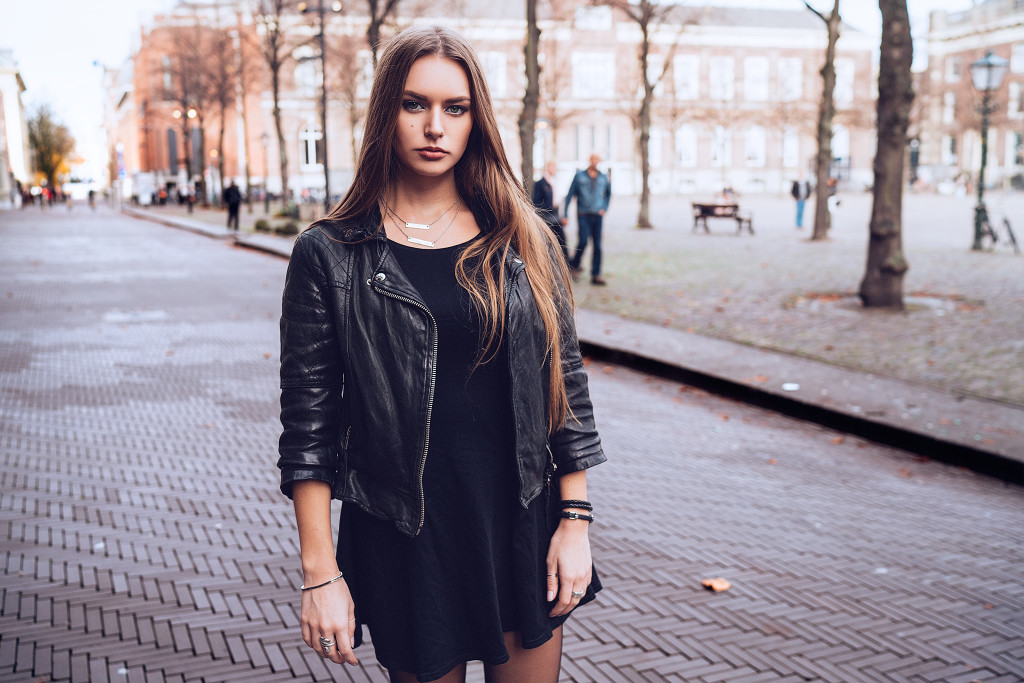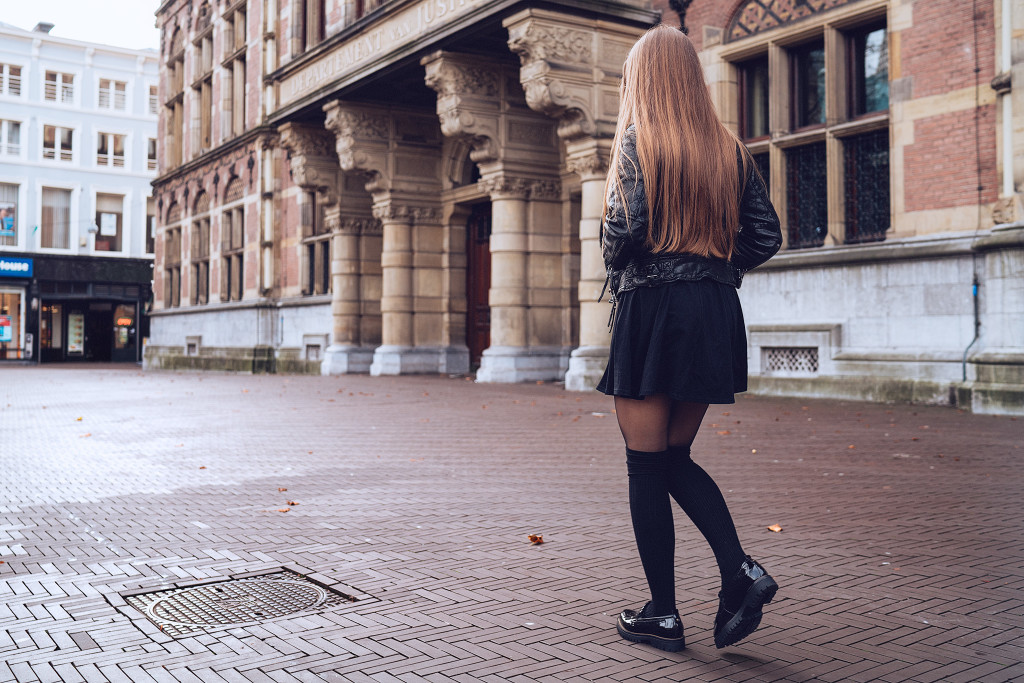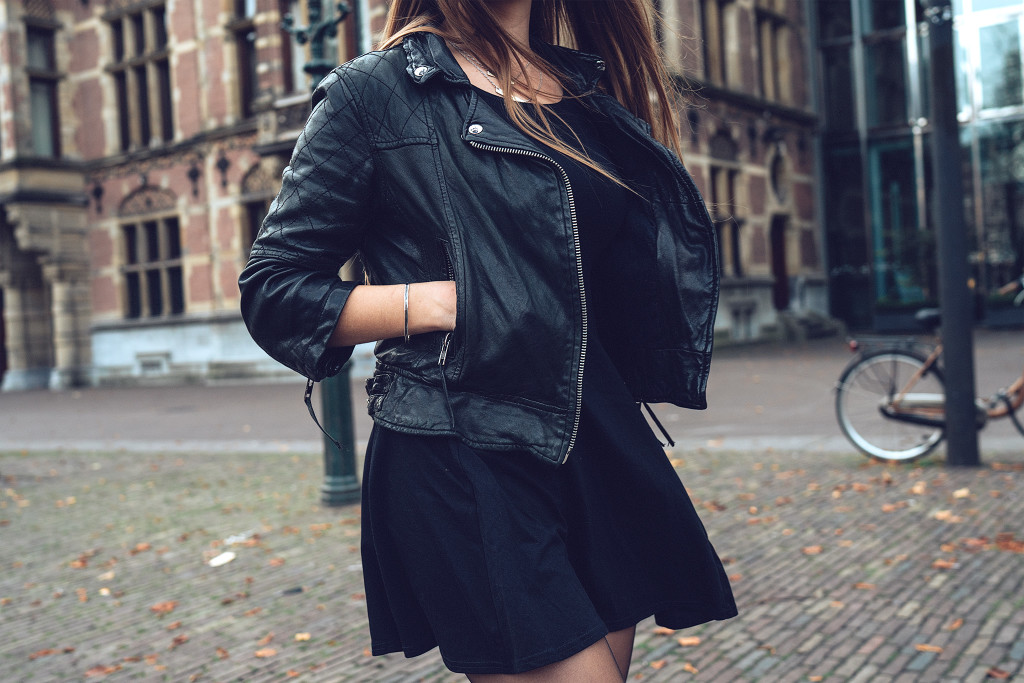 How do you wear and style the "overknee-trend"? Are you sticking to stockings or have you found a nice looking pair of boots already?
Leather Jacket: All Saints
Dress: Boohoo via Asos
Overknee-Stockings: H&M
Shoes: Bugatti via Zalando