Vienna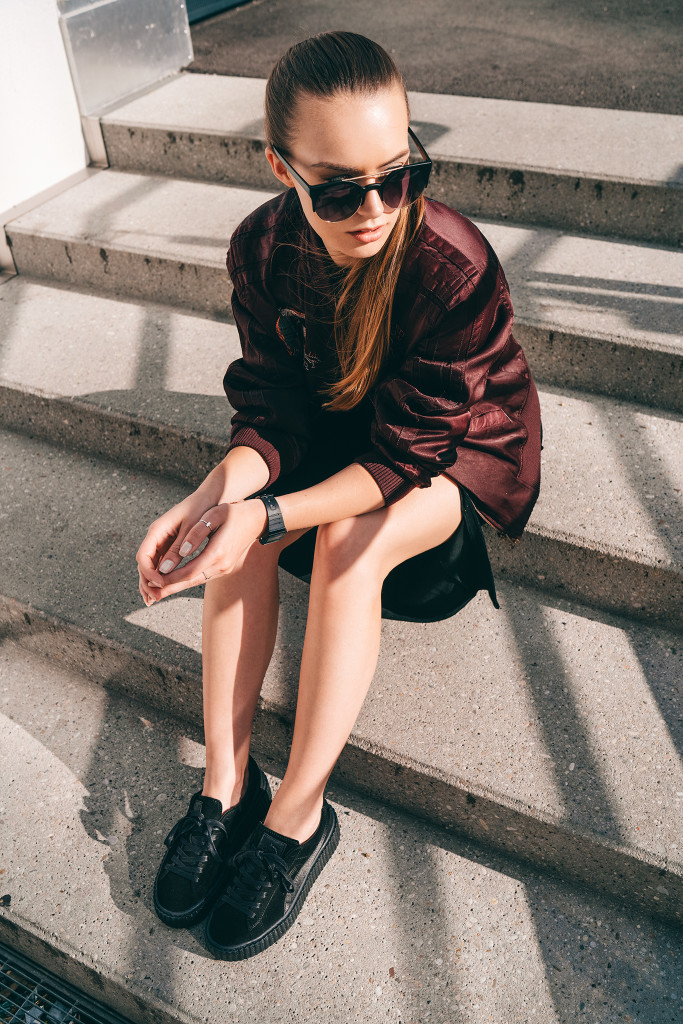 "Normal is an illusion. What is normal for the spider is chaos for the fly." (Morticia Addams, The Addams Family)
By now, you might have noticed that I really cherish an edgy and individual fashion style and try to combine that in my looks. Even though my style has changed a lot over the past few years and has become more versatile, I'm still that weird girl who used to love everything that was not mainstream. Spicing up my outfits with a little punk or goth attitude still makes my heart jump.
No wonder I was head over heels in love with Rihanna's Fenty Puma collection. I have always had a thing for creepers and Rihanna's version is just perfect. When I read that she described her collection to Vogue as
"If the Addams Family went to the gym, this is what they would wear.",
I knew I'm gonna love those shoes. Turns out I was right; they have become my favorite sneakers lately.
Another collection you might want to check out – if you have a similar fashion taste as me – is the new Diesel Fall Winter 2016 collection. I got this amazing bomber jacket from their new collection. Just look at the amazing stitching on the back. Another little weird fact about me… I love crows, they're one of my favorite animals. No wonder I like this bomber jacket so much.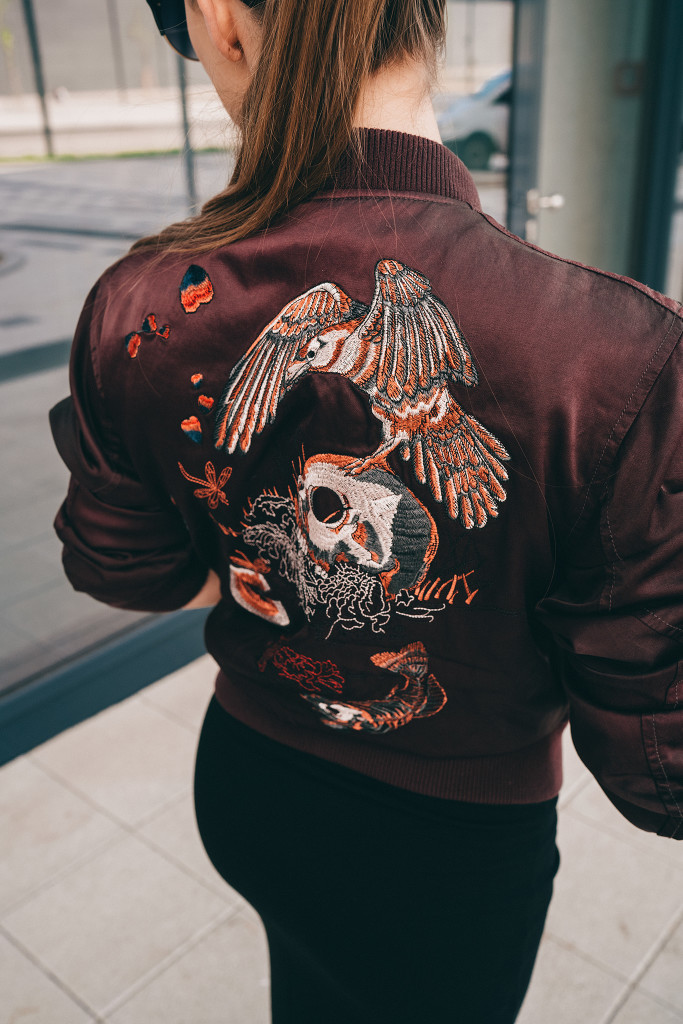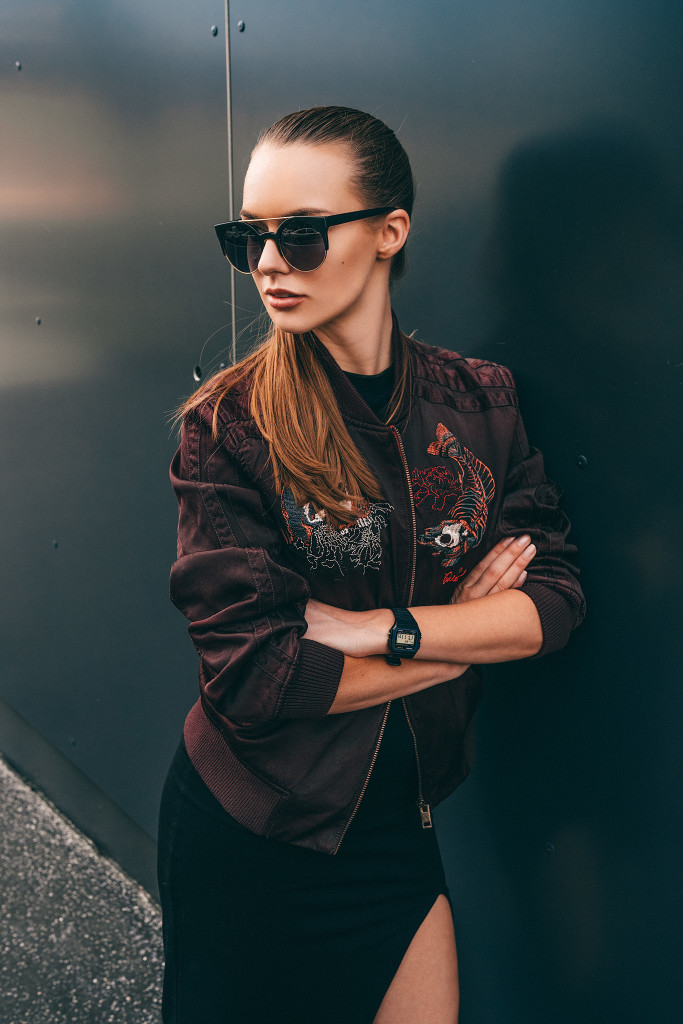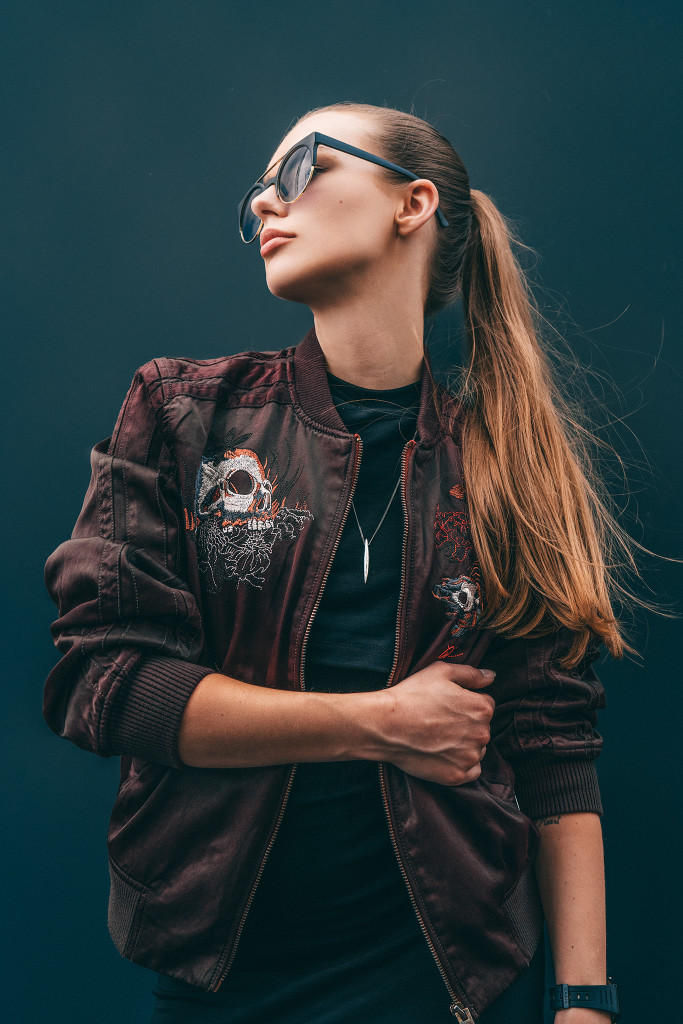 Jacket: Diesel
Dress: Sixth June via Aspact
Shoes: Puma X Fenty by Rihanna via Snipes
Sunglasses: ZeroUV 8525
Merken
Merken
Merken