Vienna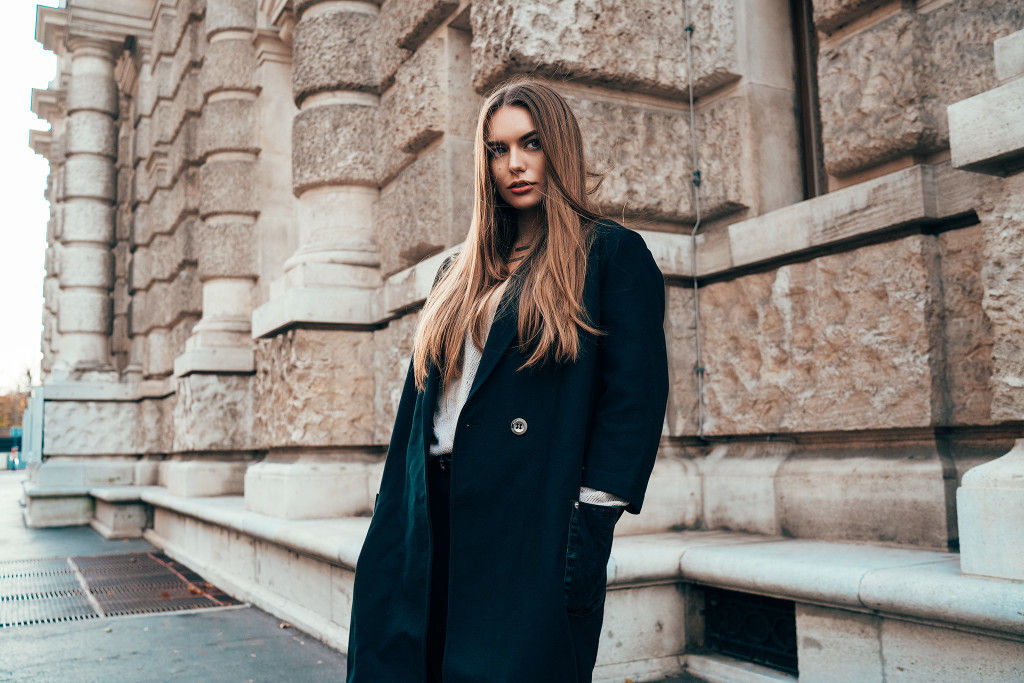 Wednesday December 21st, 2016
Early in the morning, running late as usual? I often get asked how I manage that to always look put together and if I need a lot of time to get dressed.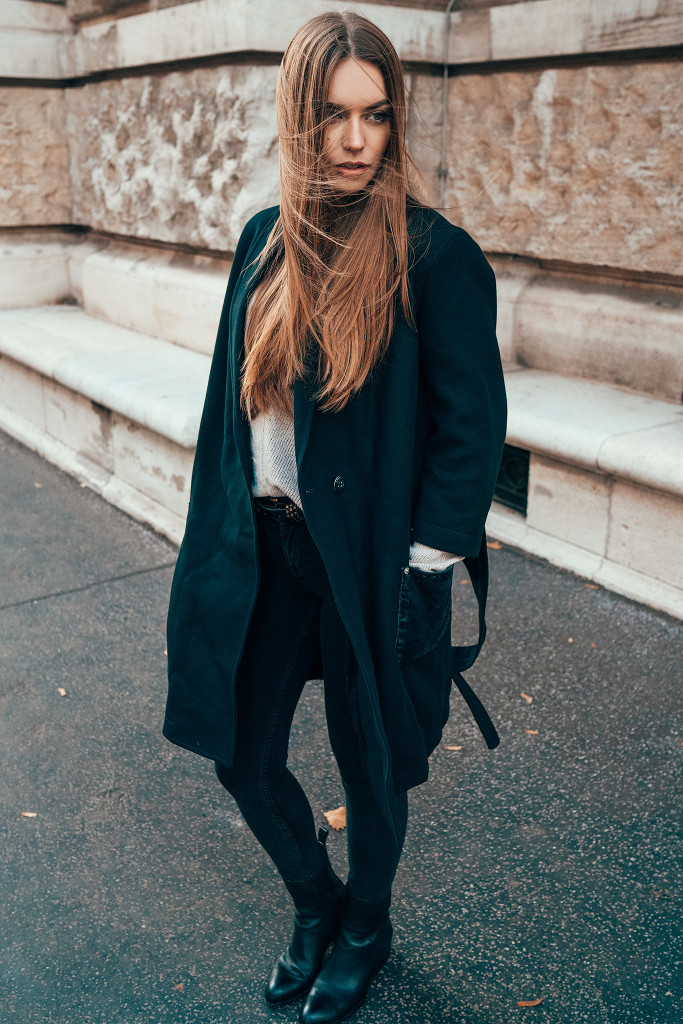 The answer is: No, I usually get dressed in less than 10 minutes. How? Here are a few tips that helped me a lot:
– Similar colors that match. Around 80% of my wardrobe is black. The other 20% are mostly white, grey and earth colors like beige, brown and khaki. I own only a few special pieces in bright colors.
– Invest in basics that go well together. Simple cuts, pieces you can easily layer…
– Organize your closet. I've a walk-in closet, but it works with every closet style: Things I often wear I keep in the front and around eye level. Pieces I rarely wear I keep in the back. Color coding my wardrobe helped me a lot too!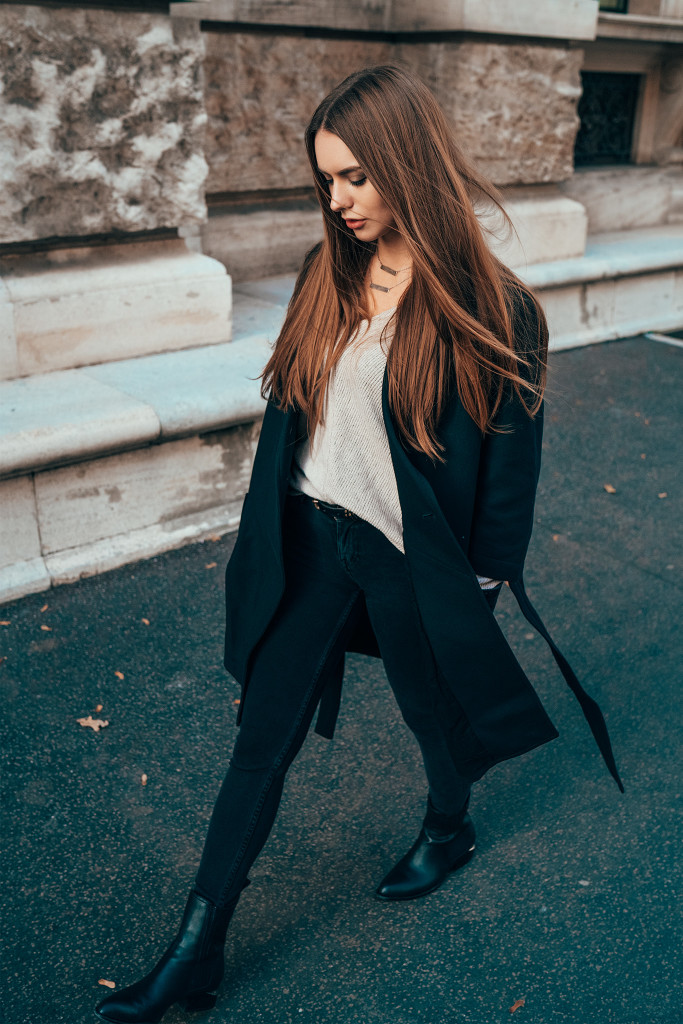 The look I'm wearing is a good example. It's an easy-going look, combining basics I build my everyday wardrobe around. Black skinny jeans, ankle boots, a cozy sweater and a coat. I really learned to love this combination during winter.
Coat: Diesel
Sweater: Zara
Jeans: Tiger of Sweden
Shoes: Alexander Wang Anouck Boots
Merken
Merken
Merken
Merken
Merken