Vienna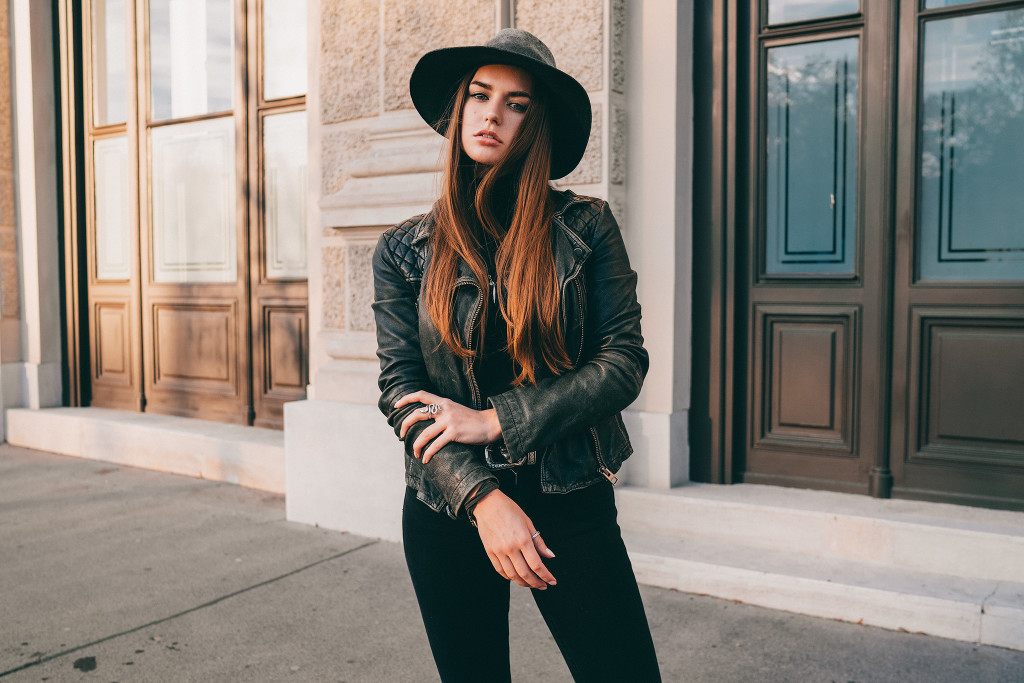 Monday January 16th, 2017
I like to reduce my outfits to the very essential things. I'm not into too much frills when it comes to my look. Maybe it seems unusual for a fashion blogger to mostly wear clean, minimalistic outfits, or you might ask: "Why share something like that on a fashion blog?" But I especially like to share those "simple" outfits with you. They show you how to create different looks with the same basics by just combining them differently, and how easy it can be to create a style both casual and amazing that's suitable for daily wear.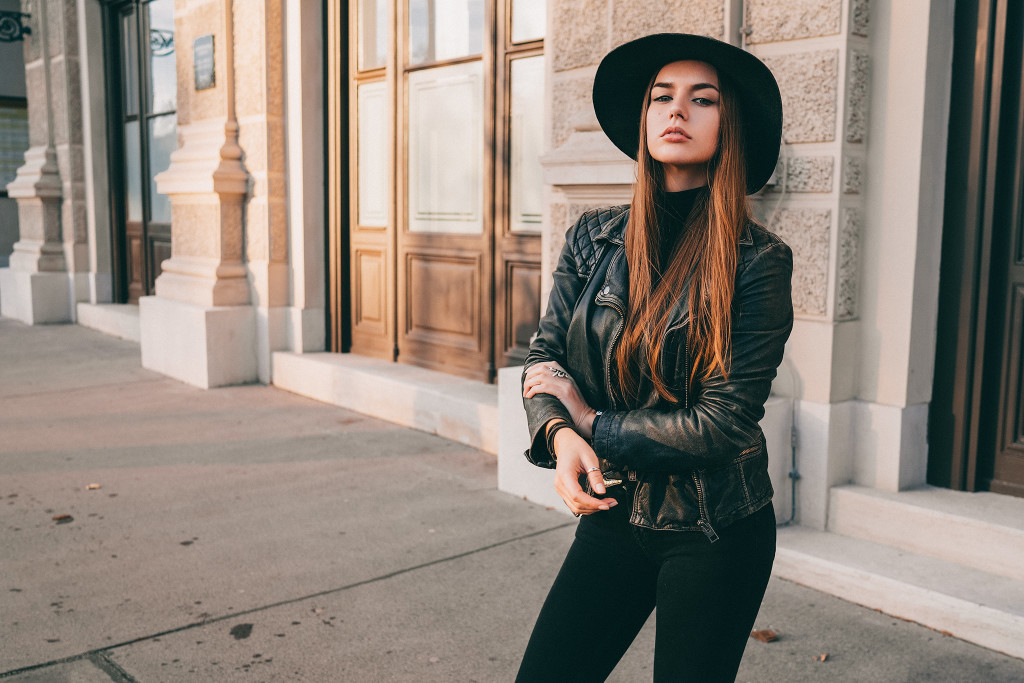 Today's look became one of my favorite outfits during autumn and even in winter. Combined with different pieces and with minor alterations, this look has brought me through the last two seasons, and I still haven't gotten tired of it. It's the perfect everyday look for me. I'm sure that I will keep wearing it in spring, too.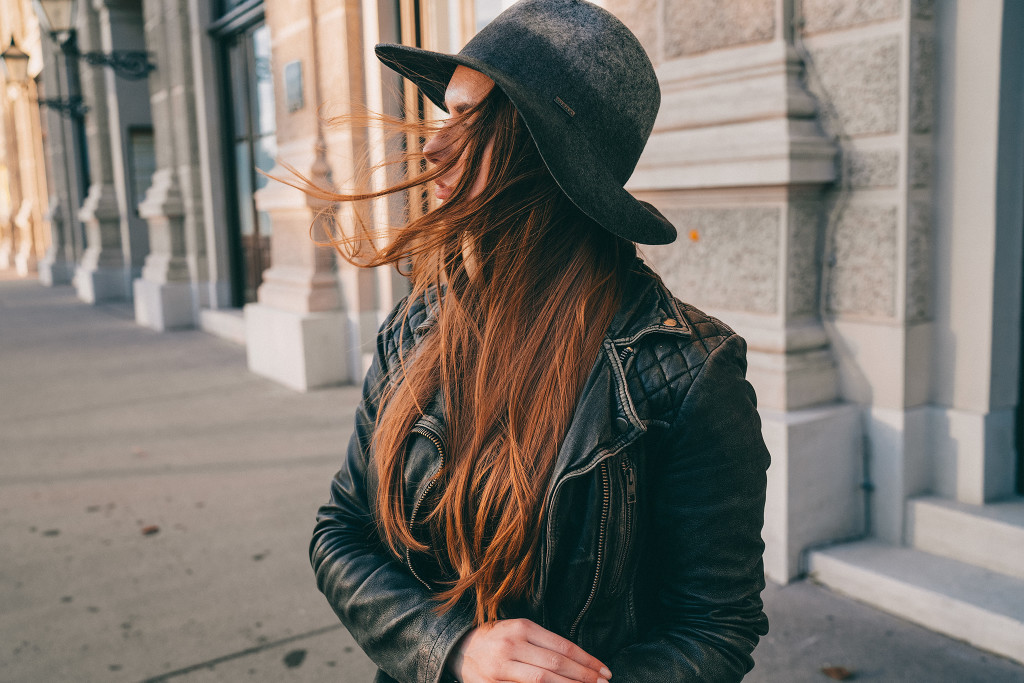 I'm all about black skinny jeans, and a leather jacket is always a go-to piece. I fell in love with hats during the last two years and I don't want to miss them in my wardrobe anymore. They add that certain something to a look. But the main eye-catcher here are my shoes! I fell in love with them a long time ago and was thinking about getting them for quite a while. At some point, I couldn't resist any longer and grabbed them as soon as my size was back in stock last autumn: I'm talking about my Balenciaga Ceinture ankle cut-out boots. I have not regretted that decision; with thick socks or tights I can even wear them during wintertime, and they can be combined in so many ways. Only on rainy or snowy days they stay in my closet.
Hat: Diesel
Leatherjacket: All Saints
Turtleneck Sweater: Zara
Jeans: Tiger of Sweden
Shoes: Balenciaga Ceinture Boots
Merken
Merken
Merken