Vienna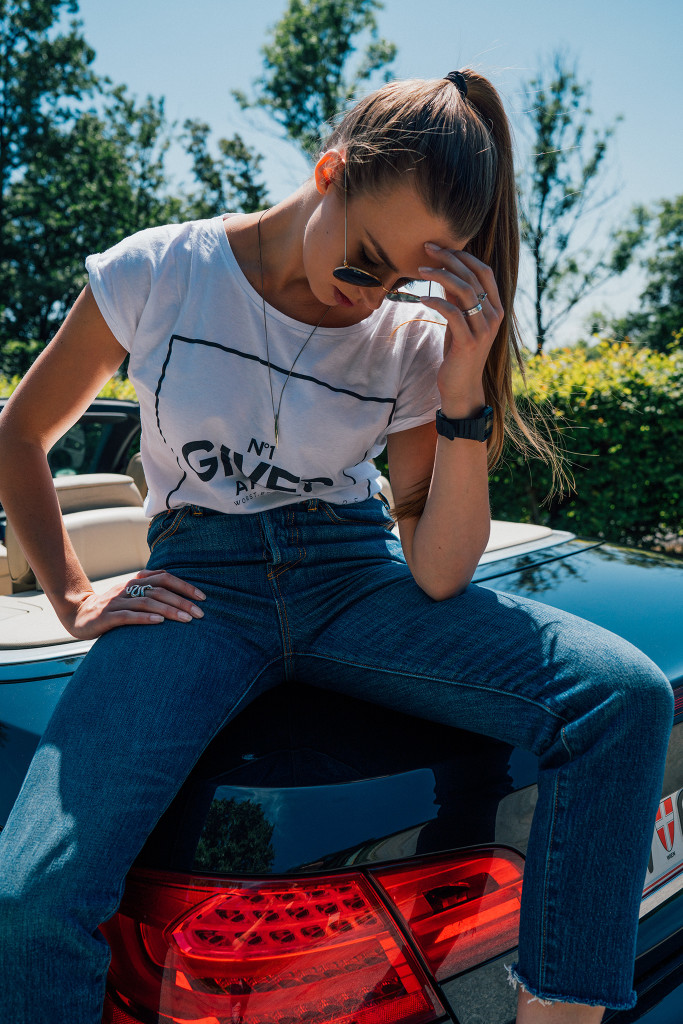 Wednesday July 27th, 2016
Do you know those women who look amazing in real vintage clothing? Well, I'm not one of them when it comes to jeans. If I'd wear second-hand "mom jeans", they wouldn't flatter me at all, even though I really like how they look on others.
Raise the curtain for the new Levi's Wedgie! Levi's released their new Wedgie Fit this year. Some kind of vintage inspired mom jeans which look fabulous. At first, I was a bit hesitant to try them out, because from my past experience, vintage jeans didn't look that good on me. I had to get my hands on them anyway, and as soon as my size was back in stock, I ordered them. I didn't regret my decision. By now, I already own two pairs of them and they look amazing. Even Danny, who isn't really fond of the "mom jeans" look, likes them.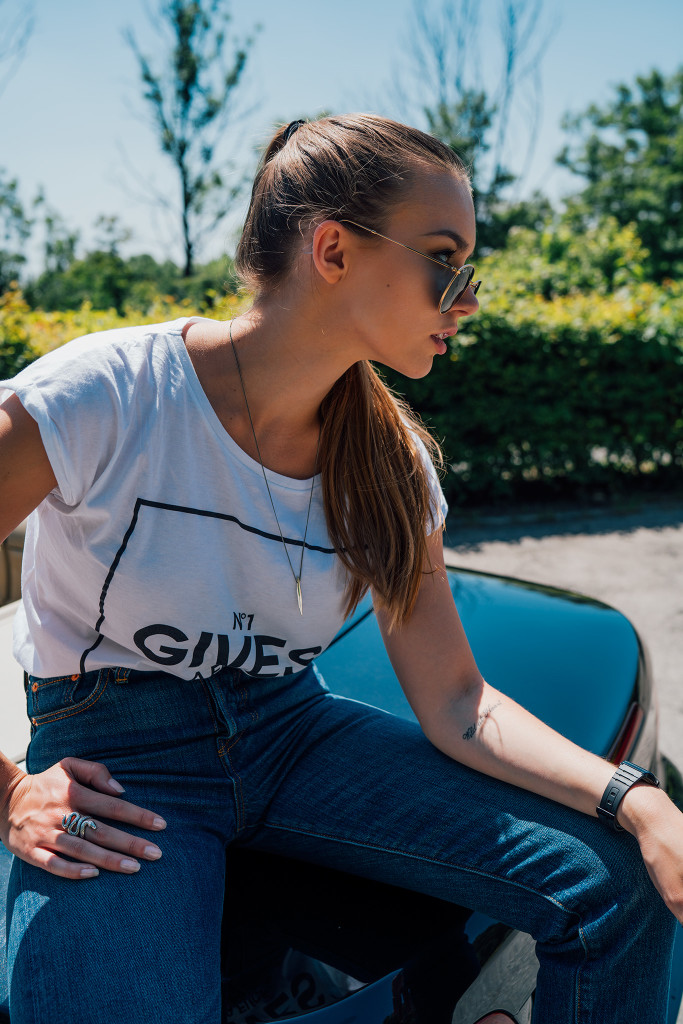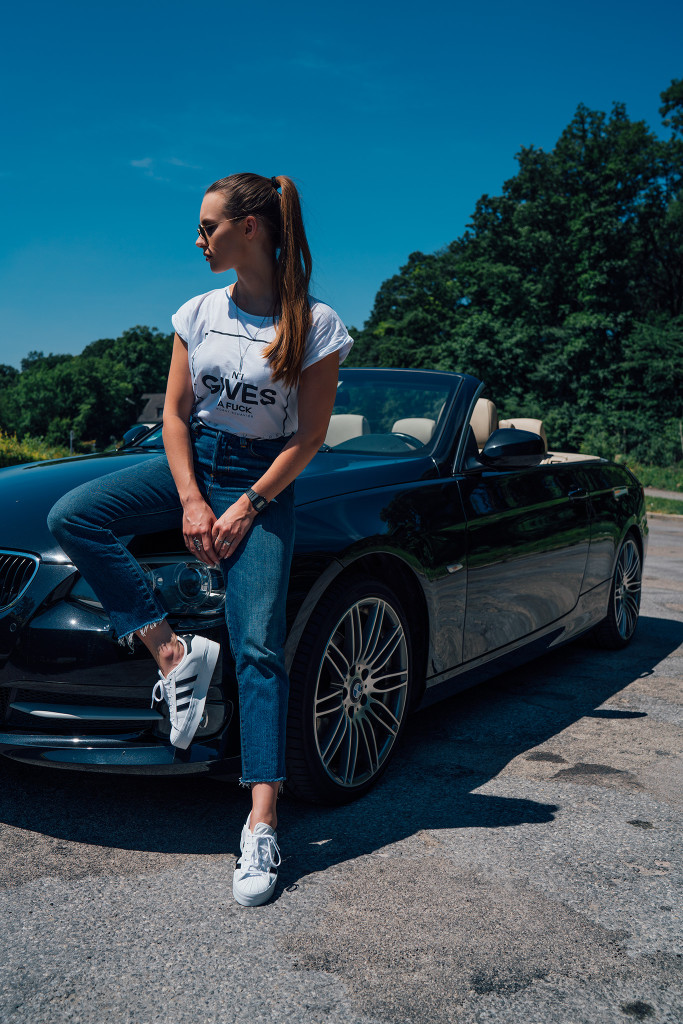 So if you haven't had good experiences with real vintage jeans in the past, but you still like the look of them, give the Levi's Wedgie Fit a try. They're not the normal unflattering mom jeans which will flatten your booty. The Wedgie Fit is high waisted, hip hugging with a straight leg, made from low stretch denim and is actually supposed to lift and plump your behind. The low stretch denim actually helps the jeans keep their original shape, even after several hours of wearing them, which I really do enjoy. No more tedious creases. Size-wise, I'd recommend to order one size smaller than your normal jeans size.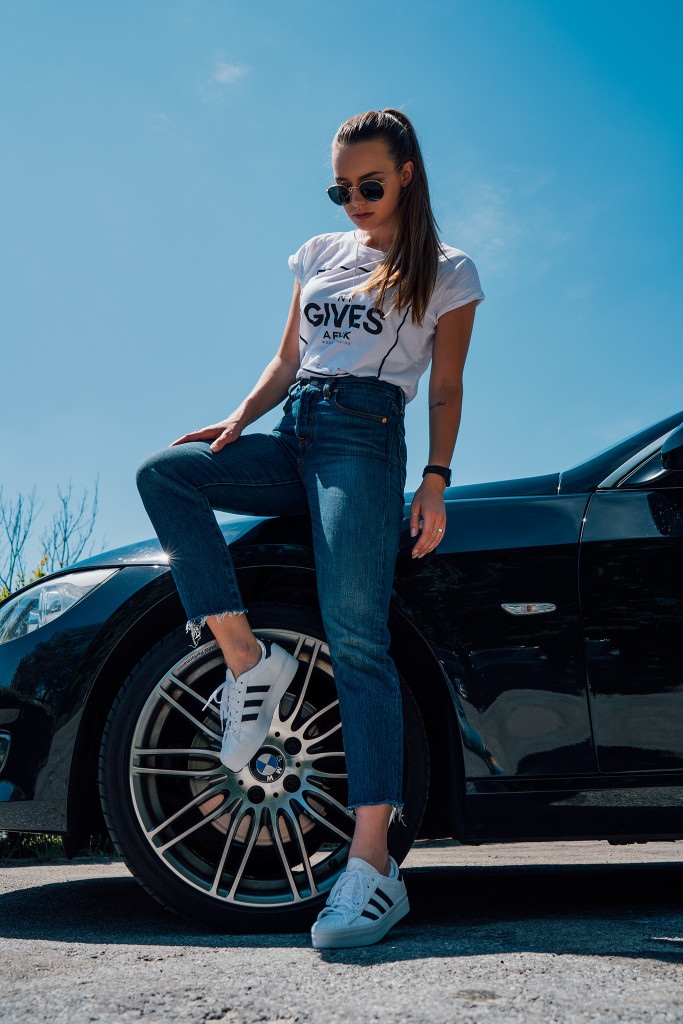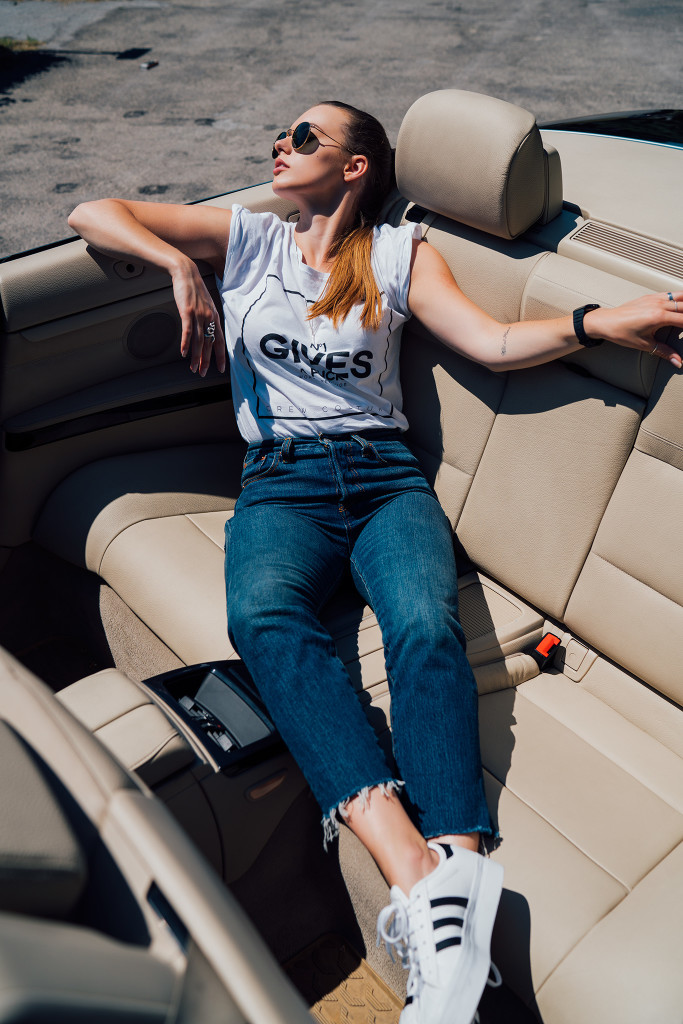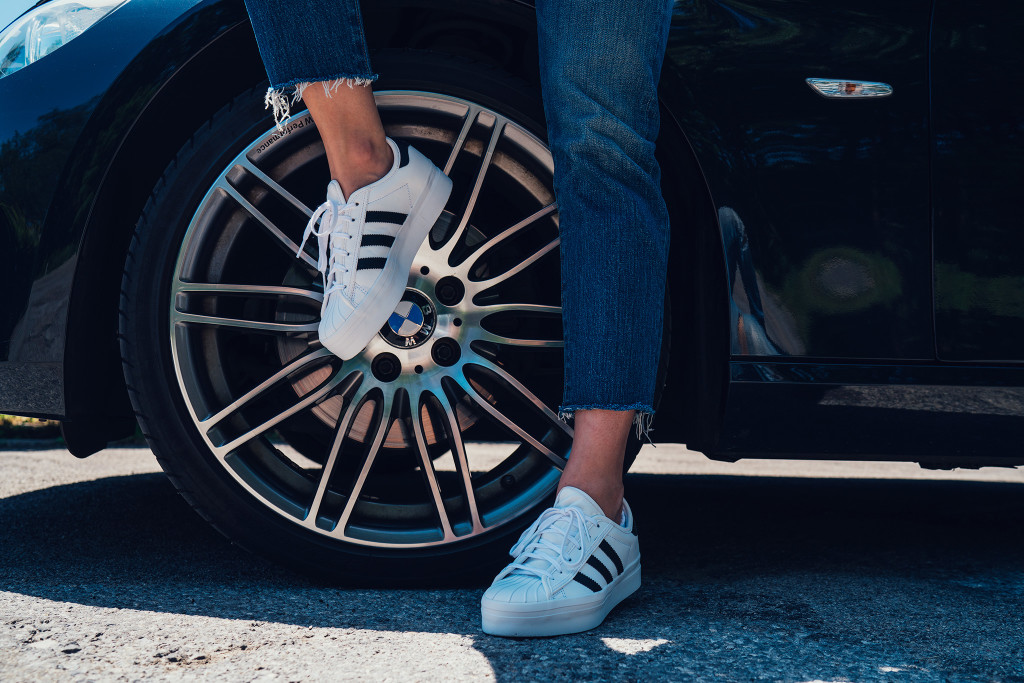 T-Shirt: WRST BHVR
Jeans: Levi's Wedgie Fit Jeans
Shoes: Adidas Superstar Rize
Sunglasses: Ray-Ban Round Metal