Paris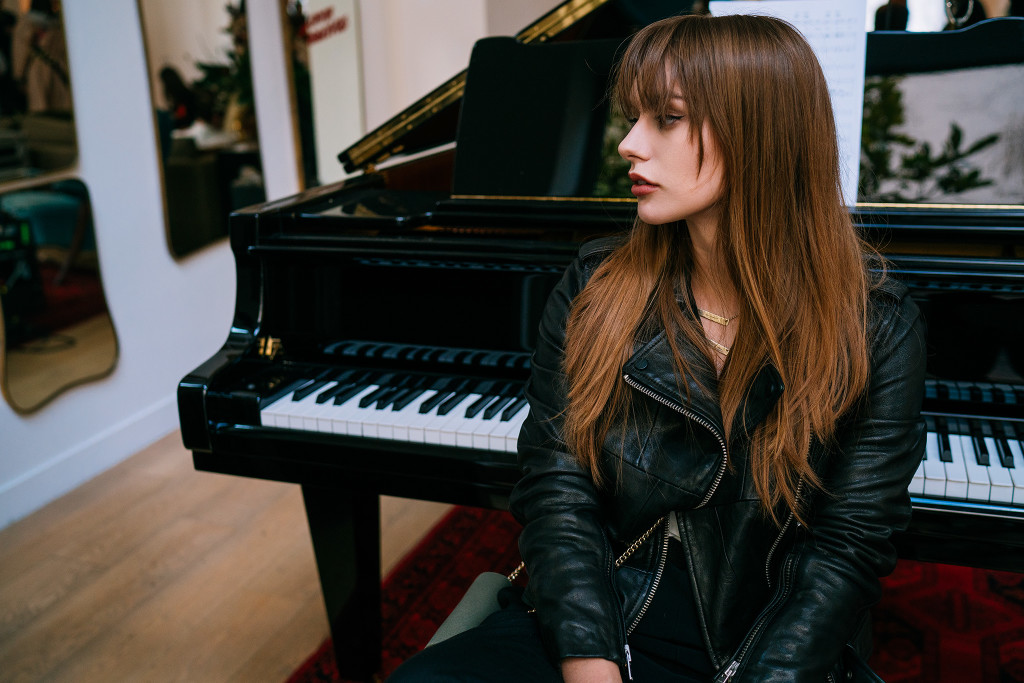 Thursday March 16th, 2017
The sun is shining; I get out of the car, in front of me a big red door. Actually more like a portal to a parallel universe. Someone opens the door… "Bonjour!" A beautiful woman welcomes me, asks for my name and invitation.
Suddenly I find myself standing right in the middle of a pretty little patio and I'm overwhelmed for a second before I move on. Getting inside the house, other people are waiting for the elevator too. Thank God! I wouldn't know which floor I should go to. Okay, it's the second floor. We step out and suddenly I'm in another world. I feel like I traveled back in time, to an era full of rock stars and groupies. A time where Uschi Obermaier and Bebe Buell were It-Girls, not the Kardashians. A time where young girls fancied Mick Jagger and Jimmy Hendrix, not Justin Bieber and Nick Jonas.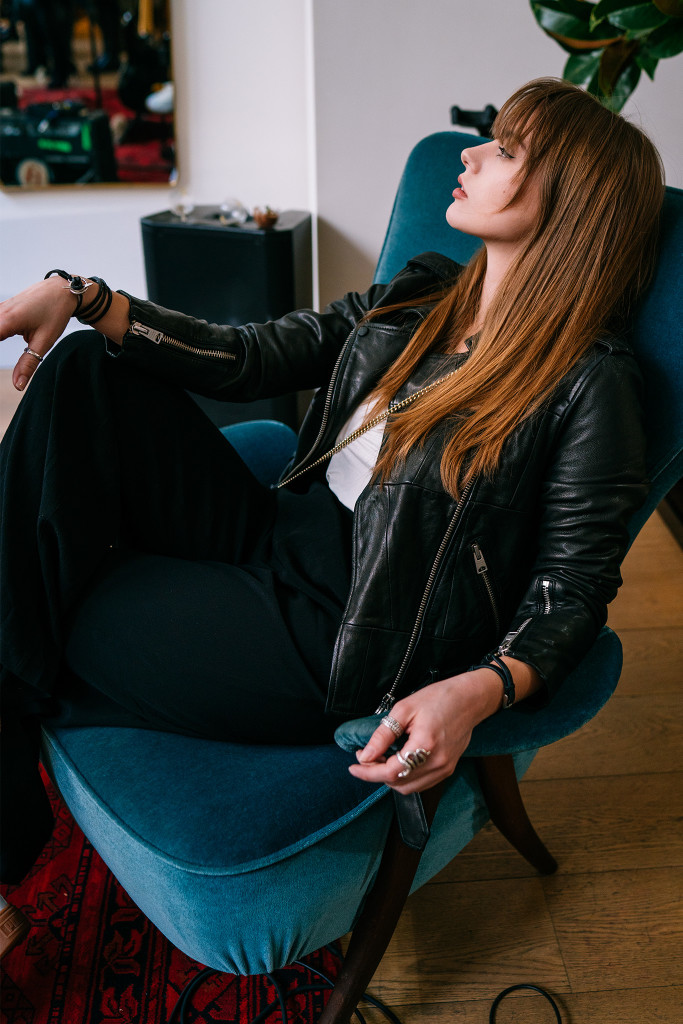 Cartier came up with something special. The apartment for the Rendez-vous chez Cartier event was furnished like the home of a rock star. Retro furniture paired with modern pieces, drums, a piano, guitars…and a small group of male and female mannequins – looking bored stiff – placed on a couch, playing with instant cameras. I felt like a fish in the water; I liked the idea of this scene. "So that's my first event at Paris Fashion Week", I thought to myself. A good start. In the middle of all this, you could discover Cartier's collections. "Panthère de Cartier" and "Cactus de Cartier"– fascinating and beautiful. But my favorites are "Juste un Clou" and "Love". You can close or open the bracelets of the latter one only with the help of another person and a screwdriver. A nice approach.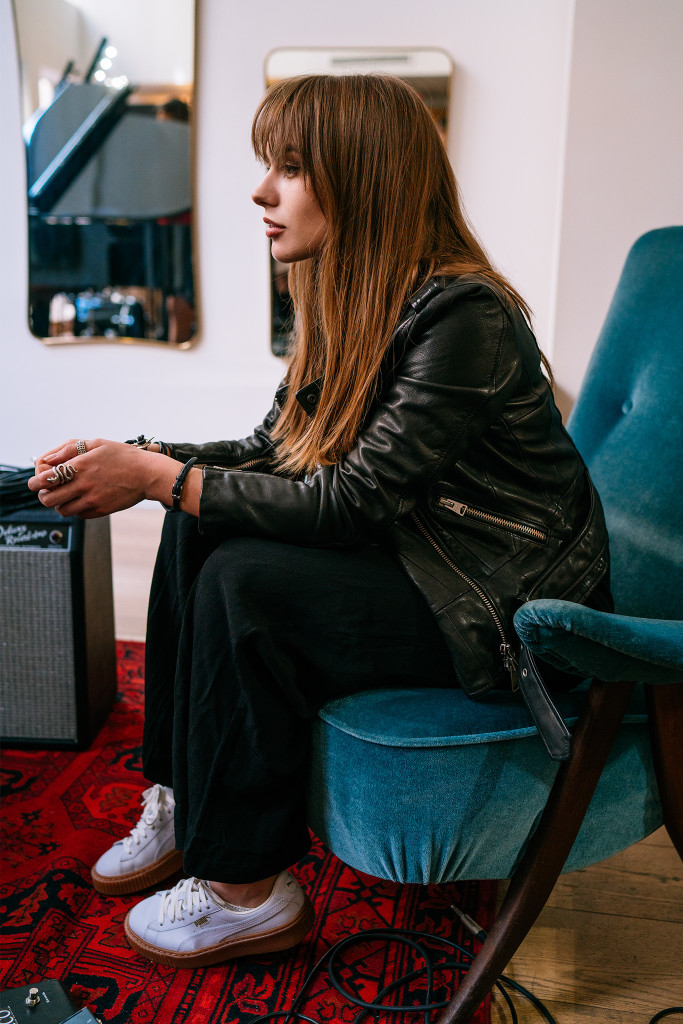 I was feeling a little bit nostalgic when I left this fascinating parallel universe, but there were so many other things I still wanted to do while being in Paris. Clearly, I wouldn't forget this event any time soon.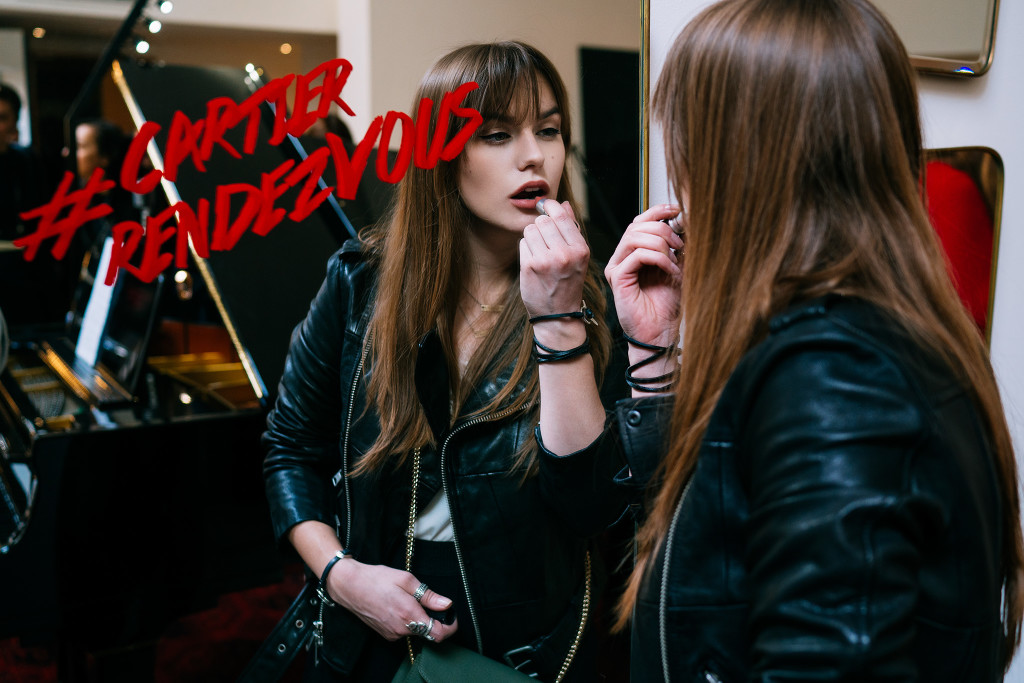 There's another post about "Paris Fashion Week" coming up next week. I put together some (more or less) funny thoughts I had about Paris Fashion Week. And there's also an outfit left I have to share with you.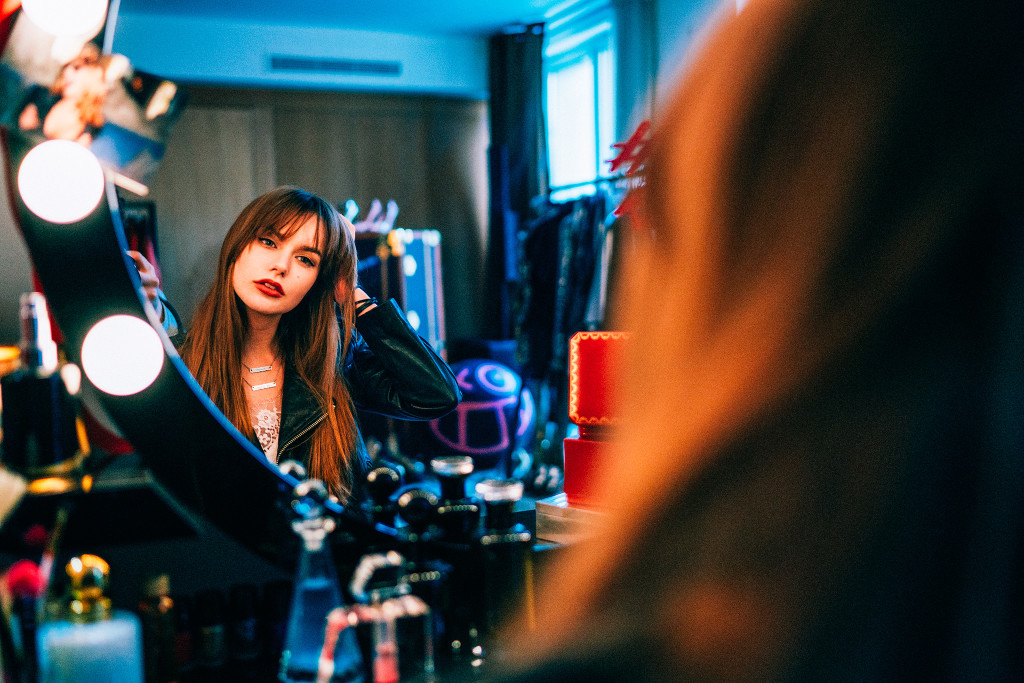 Leatherjacket: All Saints
Top: Samsoe & Samsoe
Pants: Samsoe & Samsoe
Shoes: Puma
Merken
Merken