Vienna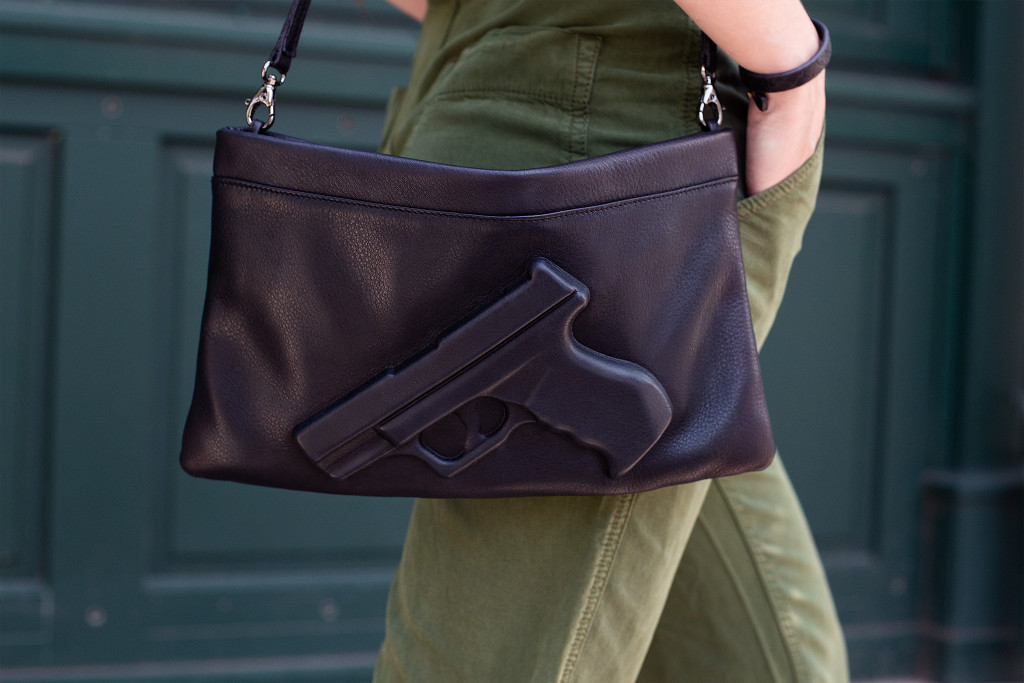 Jumpsuits are back – we can spot them everywhere. While browsing through our favorite online stores, reading our favorite fashion magazines or blogs, on the streets and even as red carpet looks. I have to admit that I was thinking quite some time about getting one or not – in my opinion you don't have to follow every trend. I wasn't sure if a jumpsuit would suit me and if you don't feel comfortable in your skin, why buy something just because it's a "must-have" this season? Believe me, the jumpsuit (or whatever piece we're talking about) would end up wearing you, when you should actually be the one wearing the jumpsuit.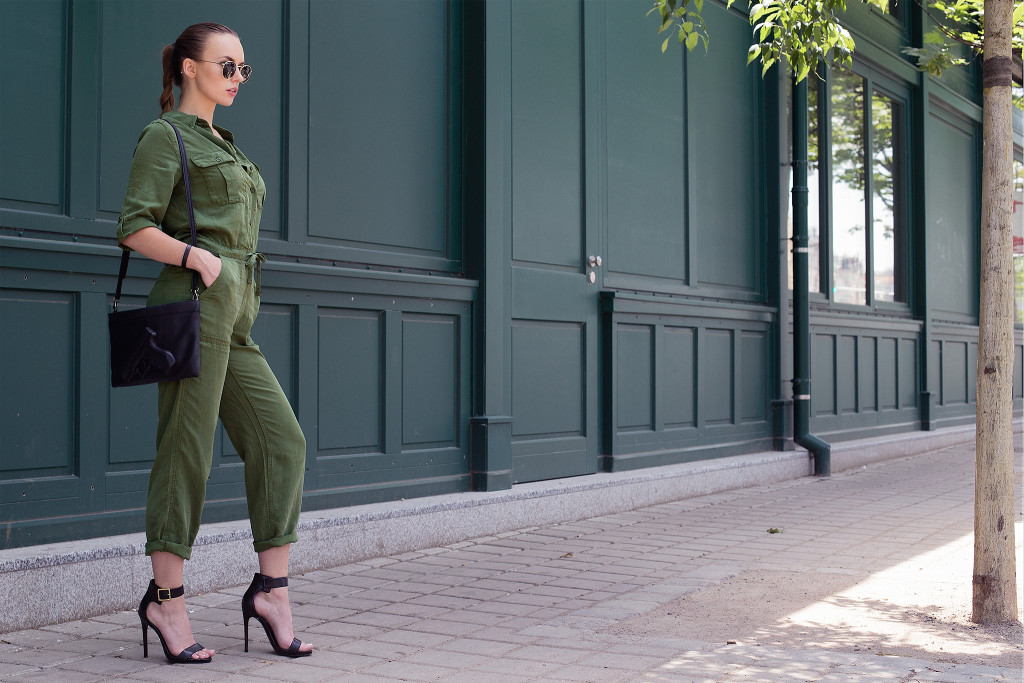 Anyway, I couldn't get the jumpsuit out of my mind and I was comparing different styles. Finally I decided to get a green military inspired jumpsuit from Topshop. I tried it on and it felt amazing. Comfortable on one hand and it made me feel so stylish on the other hand. Comfortable and stylish? Sounds like an awesome combination. For me this jumpsuit was also the perfect piece because it's so versatile. You can style it up (like I did for this post) and look amazing in it. Pair it with high heels, a cool clutch, some jewellery and maybe sunglasses and you're ready to go. But you can also style it down with flats, like Cara Delevigne did in the current Zalando commercial, because it's a piece that's not too chic.
How do you like my interpretation of wearing this jumpsuit? Do you think jumpsuits are going to stay longer in our wardrobes or will they be gone next year?
Jumpsuit: Topshop – Utility Jumpsuit via Zalando
Clutch: Vlieger & Vandam – Guardian Angel Clutch
Shoes: Steve Madden – Marlenee via Zalando
Sunglasses: Ray-Ban