Vienna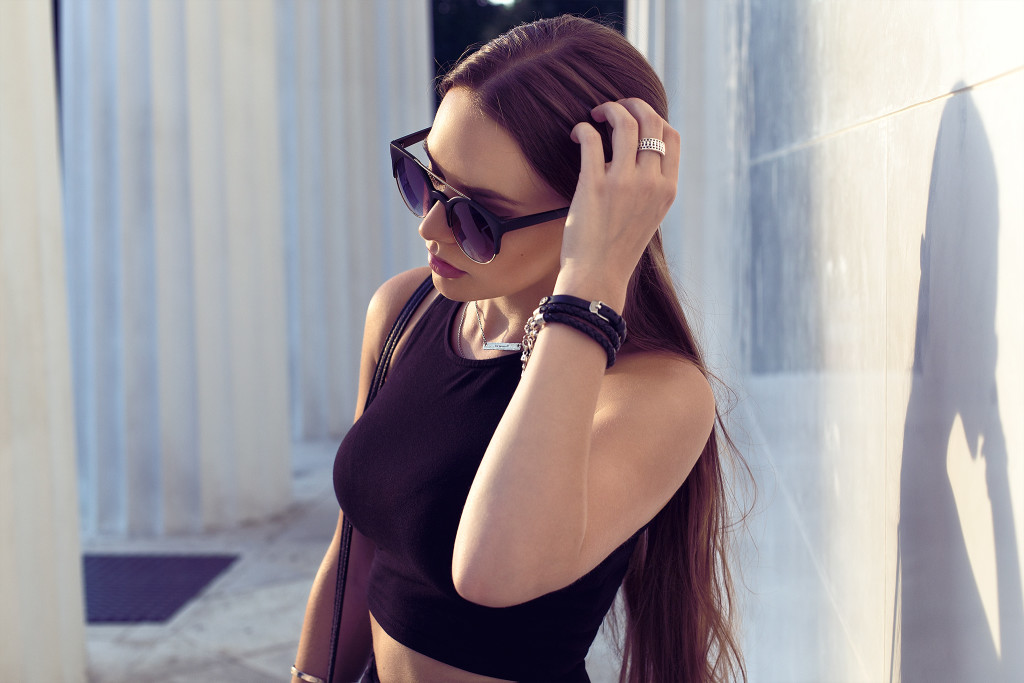 Wednesday June 17th, 2015
Oh, how I love Summer. Beautiful sunny days and long warm nights. You can't believe how happy I was when it finally arrived in Vienna. Personally, I have no problems with heat waves, I love that I can finally wear my favorite Summer outfits (and present them to you). Even if I still have to study for my last exams this semester, I tried to spent as much time outside as possible… Soaking up the sun, getting a tan, going for a swim… and reading books for University – but that was just a small downer last week.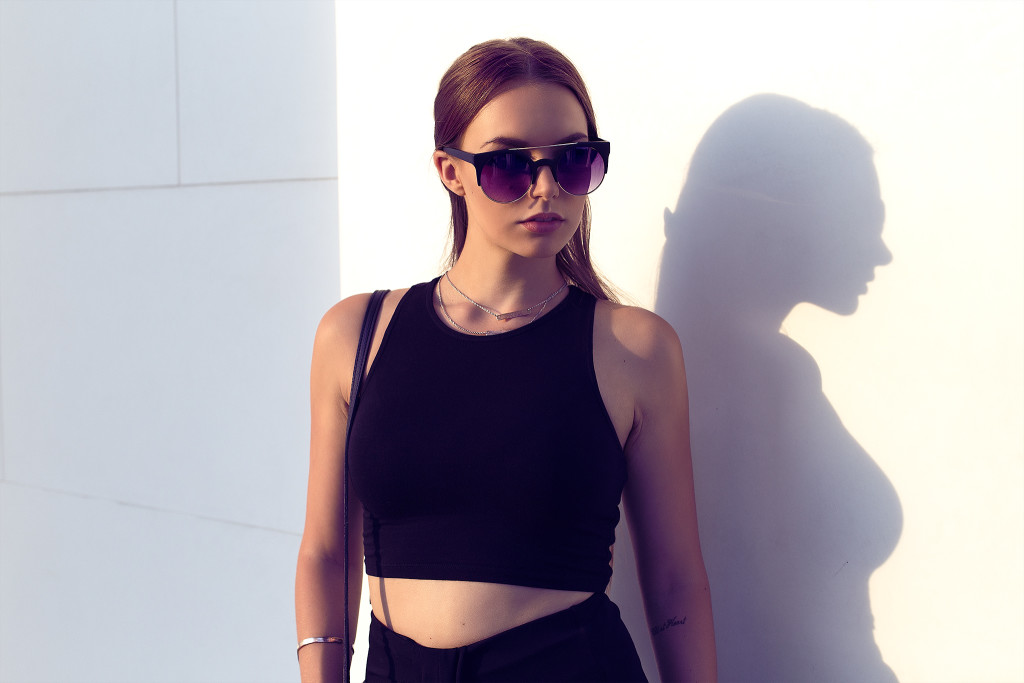 One basic I enjoy every Summer are definitely maxi skirts… I have a few and they're really investment pieces, because you can wear them in many ways, they're perfect for your next holiday and they won't be out of style next season. The one I'm wearing for this look is already two years old, but it's still one of my favorites.
My favorite way to combine maxi skirts are crop tops and sandals. This season especially with lace up sandals – clearly a "must-have" this Summer. The beautiful leather sandals I'm wearing for this look are from H&M's latest collection.
For me this is a versatile day and night look and I can't help it, but I feel so confident while wearing a maxi skirt, I even recognize that I walk a bit different. Looking great and feeling great is always the best combination you can get from an outfit.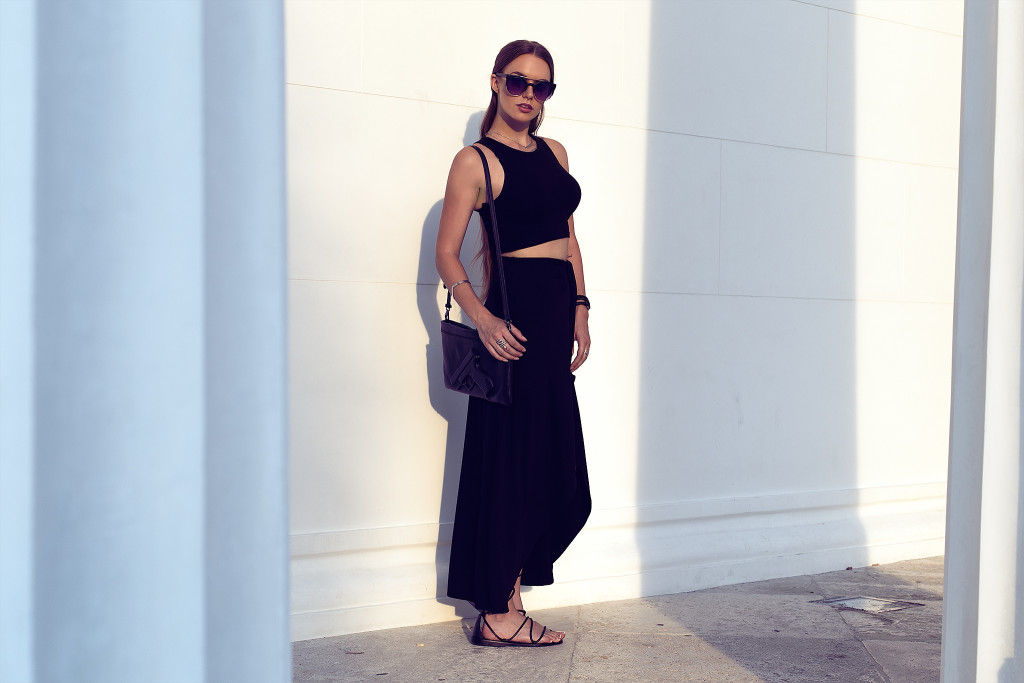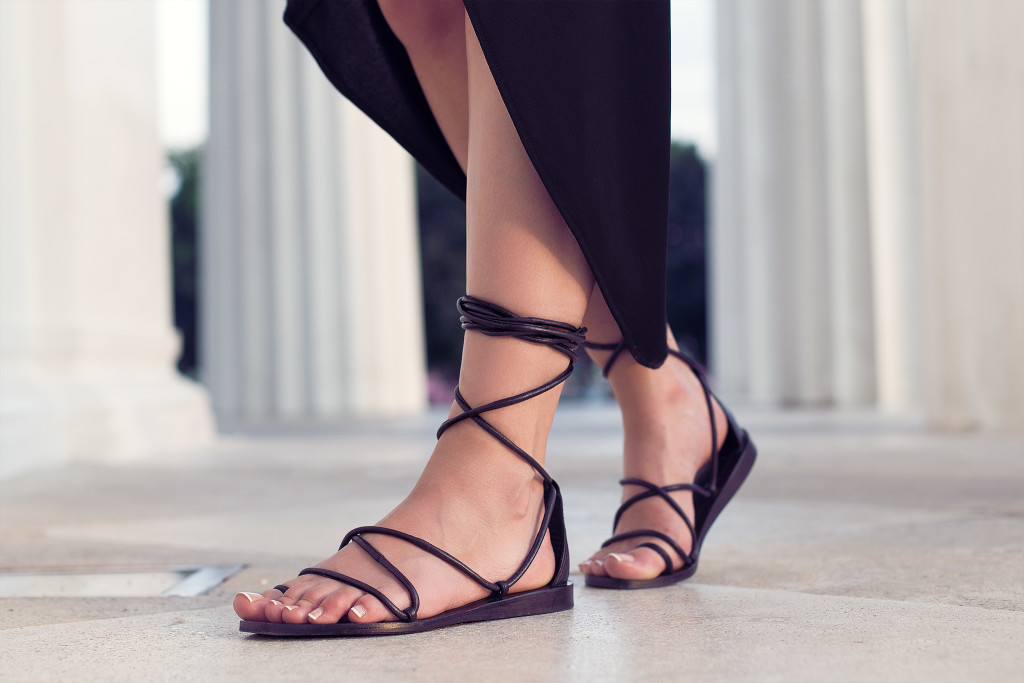 Do you own something you could wear every summer? What's your Summer "must-have" this season?
Crop Top: H&M
Maxi Skirt: Bershka (old)
Leather Sandals: H&M
Sunglasses: ZeroUV
Necklace: Bjorg
Armcuff: Bjorg
Ring: Thomas Sabo
Leather Wristbands: Thomas Sabo
Watch: Fossil