Vienna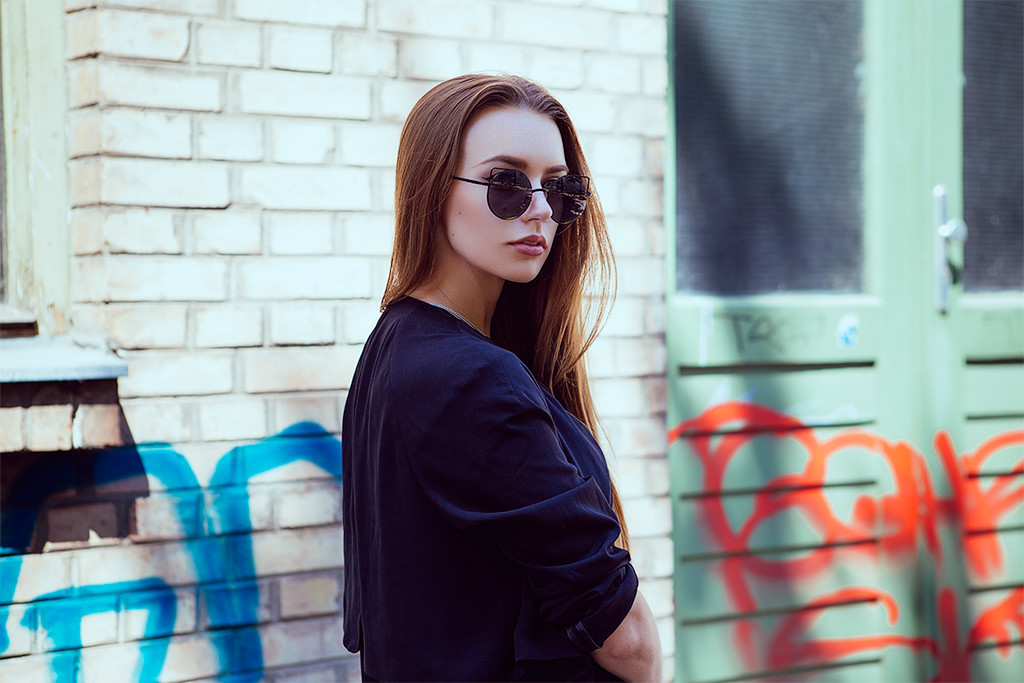 Thursday September 10th, 2015
I have to admit that I can't let Summer go just yet, but I have to accept that Autumn is coming sooner than we thought. My only silver lining is that the new season is bringing so many new possibilities outfit-wise. It's not as oppressively hot as it was in August and finally we can start wearing long pants and more layers again.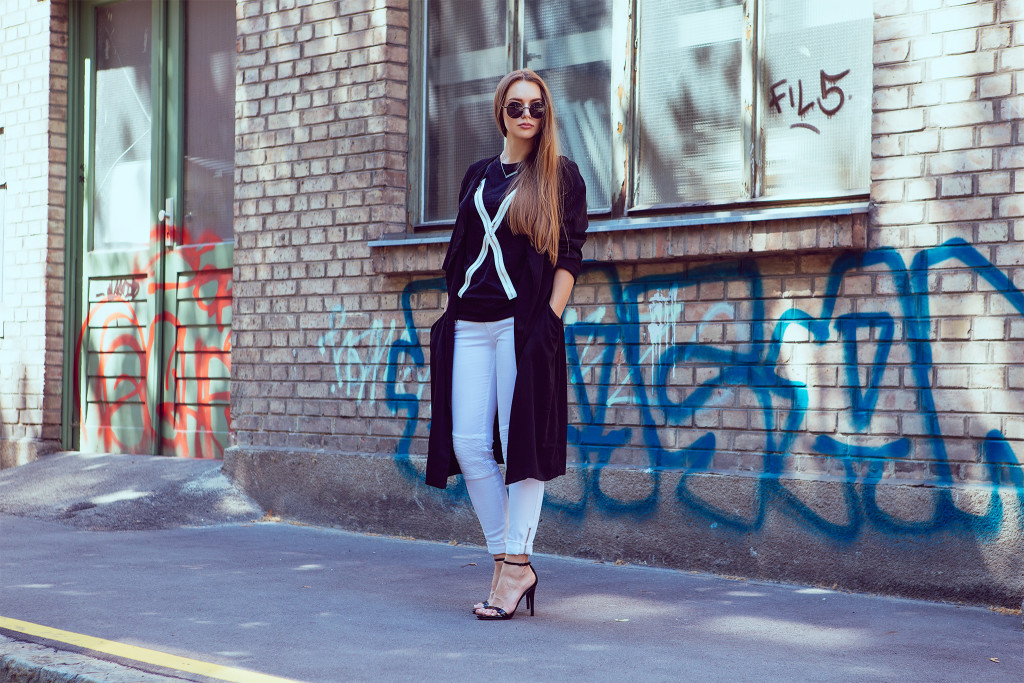 One piece I bought back at the beginning of Summer on sale at Zara, but couldn't wear until now, is this beautiful black trenchcoat. I've been searching for the perfect trenchcoat for a while and I'm happy that I'm finally able to show it off. Since I'm still holding onto Summer a bit, I combined it with more summery pieces. White jeans are definitely Summer garments. These great white biker look jeans I'm wearing are from Diesel. You know my beautiful "barely-there" sandals by Steve Madden already from my "Pins and Needles" Look. I still love these shoes and I'm trying to show them off as long as I can until it gets too cold. Luckily it's still warm enough.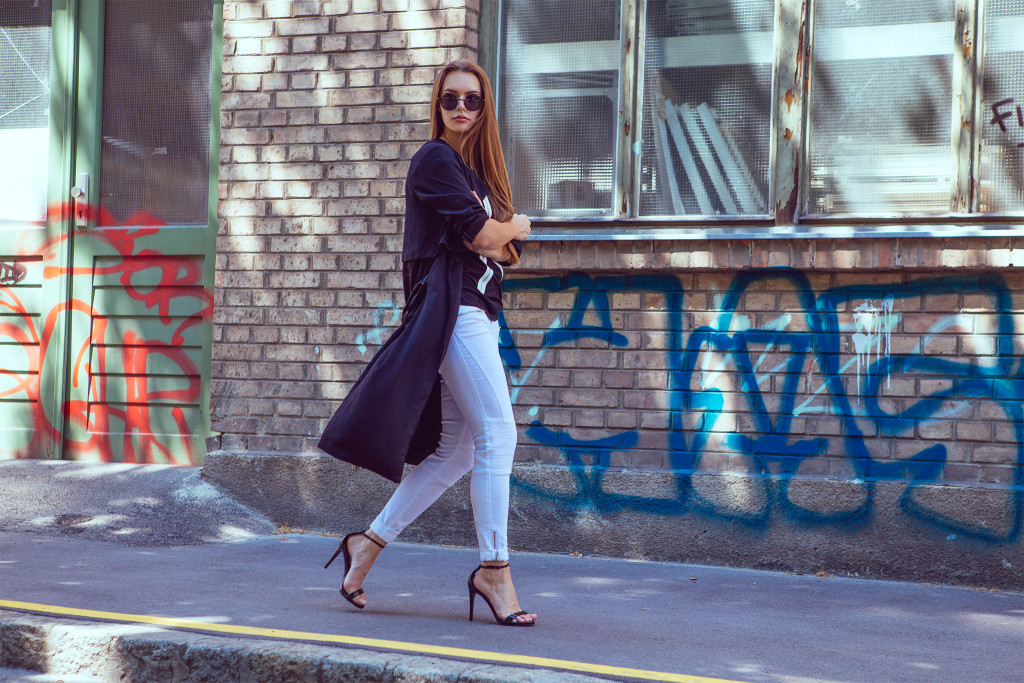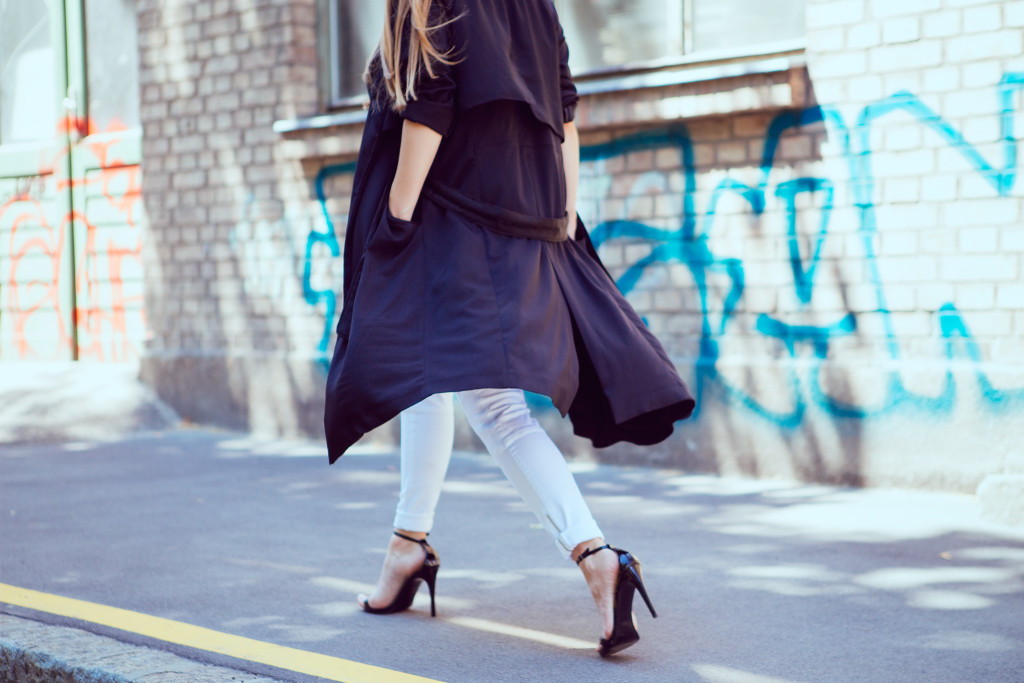 Which Autumn pieces did you already get out of your closet? What are the pieces you can't wait to wear now that it's getting colder?
Trenchcoat: Zara
T-Shirt: Diesel
Jeans: Diesel
Shoes: Steve Madden Stecy via Zalando
Sunglasses: ZeroUv