Vienna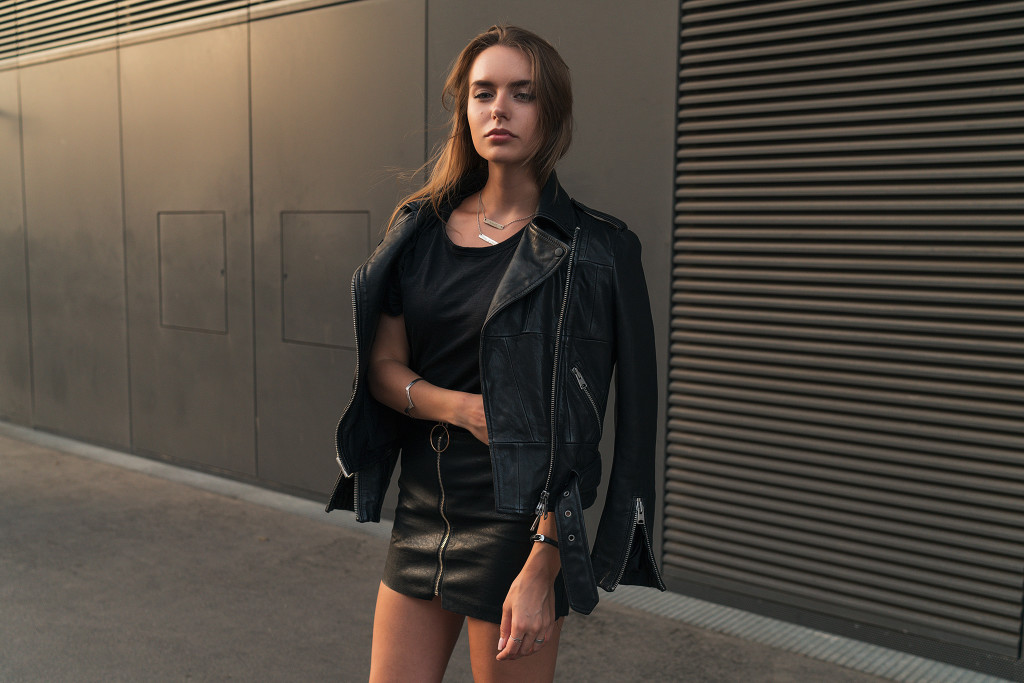 Wednesday August 23rd, 2017
Who says you can't go all black in summer? Let me show you one of my favorite party outfits for steamy summer nights – it's all black, of course. And even though leather is a bit tricky to wear in hot weather, I still love to rock my favorite leather jacket. A nice biker jacket adds so much edge and style to any look.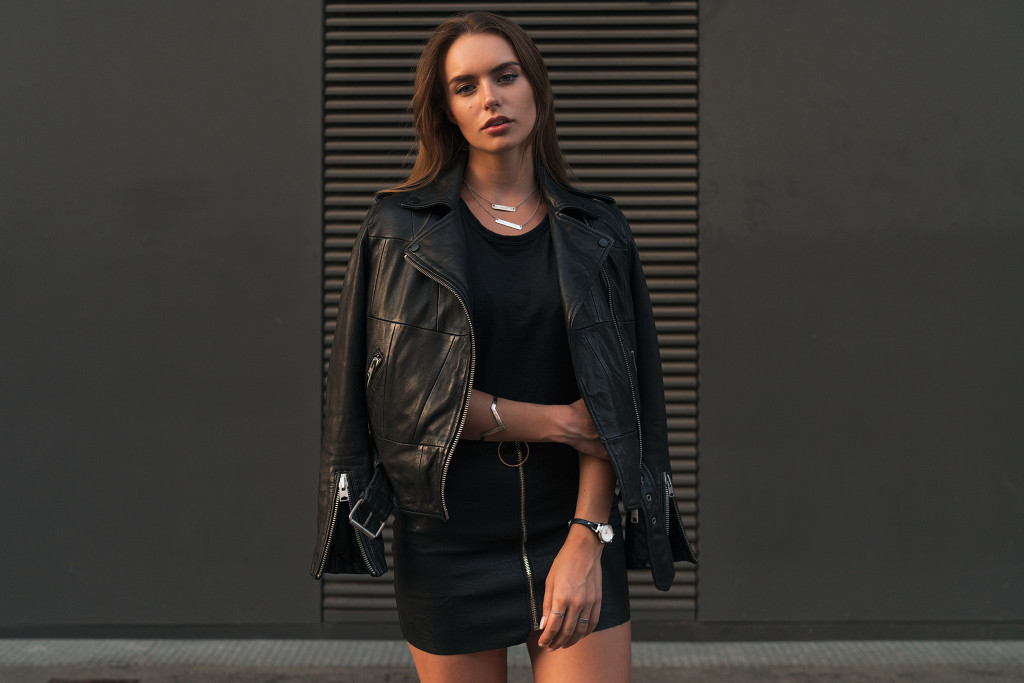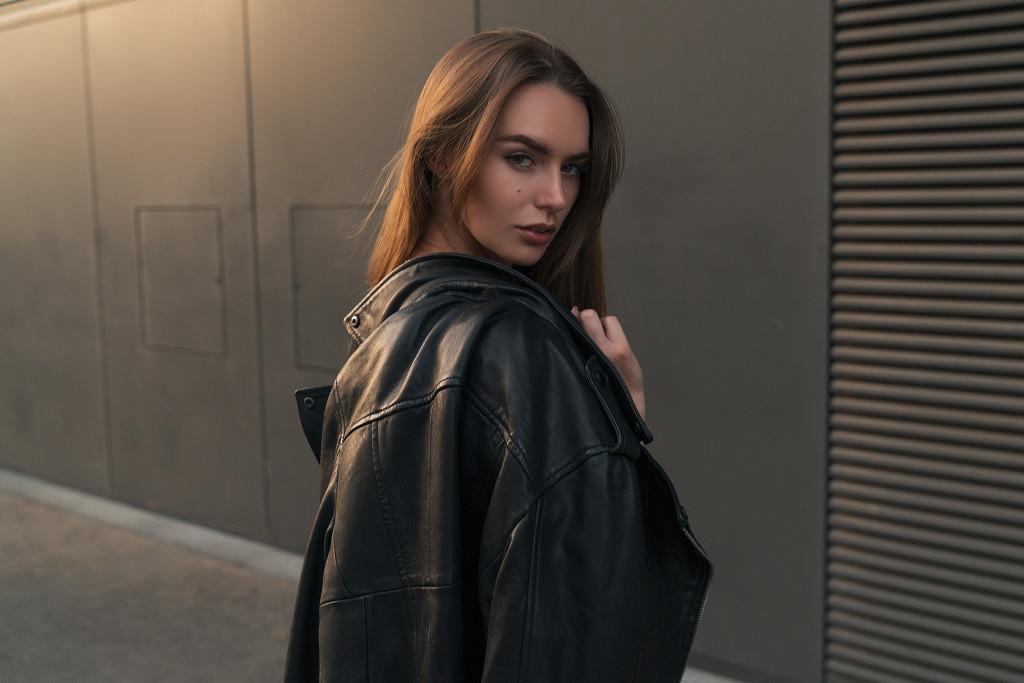 The skirt I'm wearing is from WrstBhvr (Worst Behavior) and made of vegan leather, so it doesn't feel as heavy on the skin as real leather would, which means you can easily wear it during the day, too. What's even better: It's on sale right now. If you're fast, you can still grab a bargain (here)!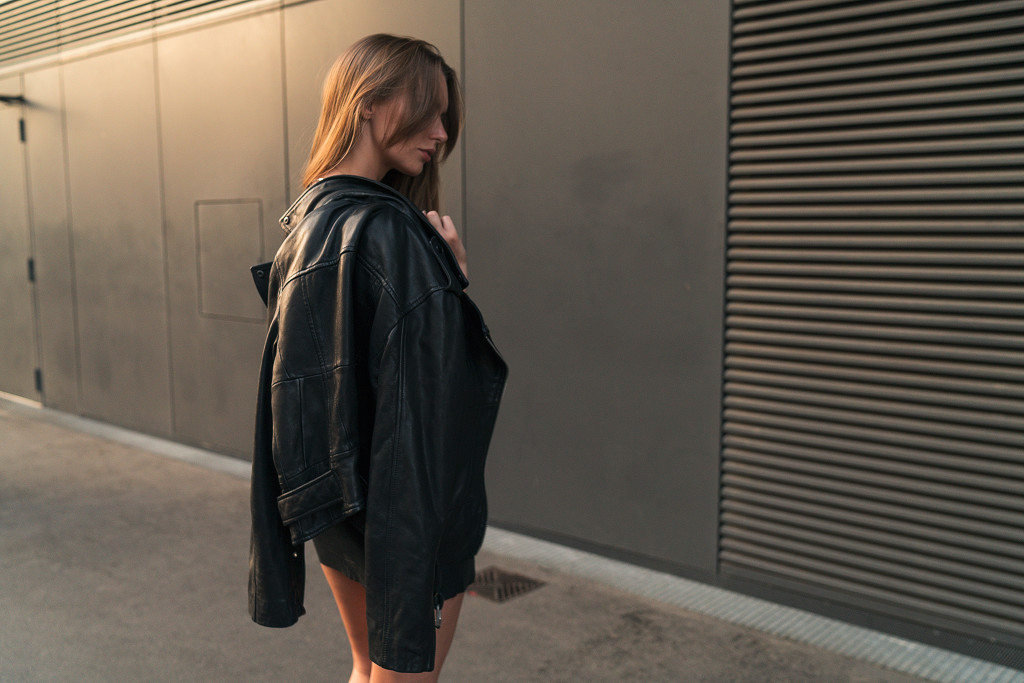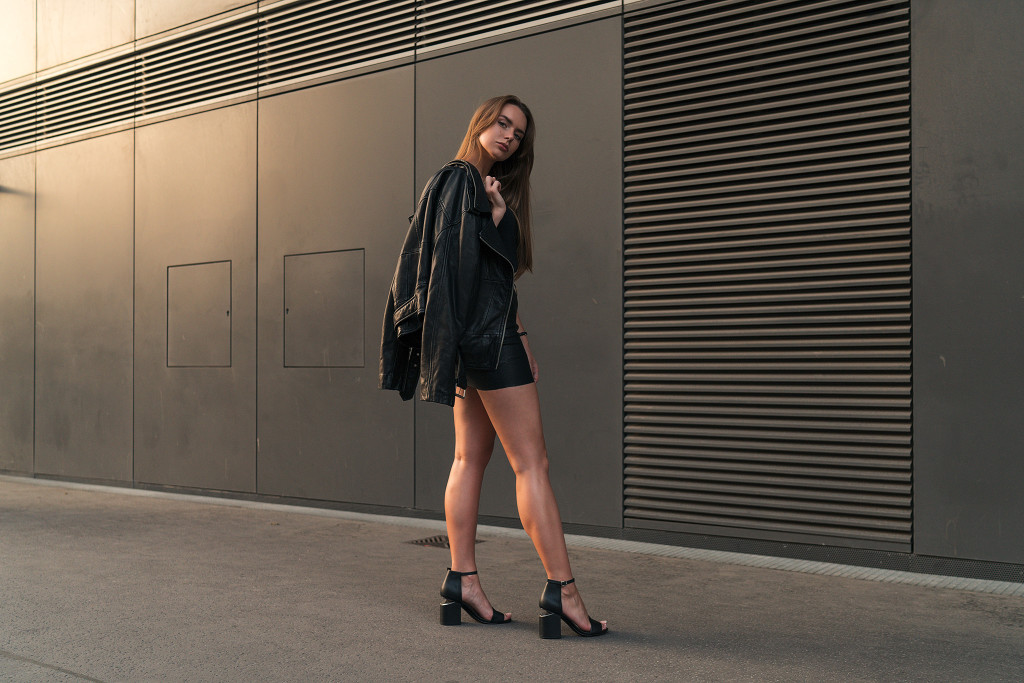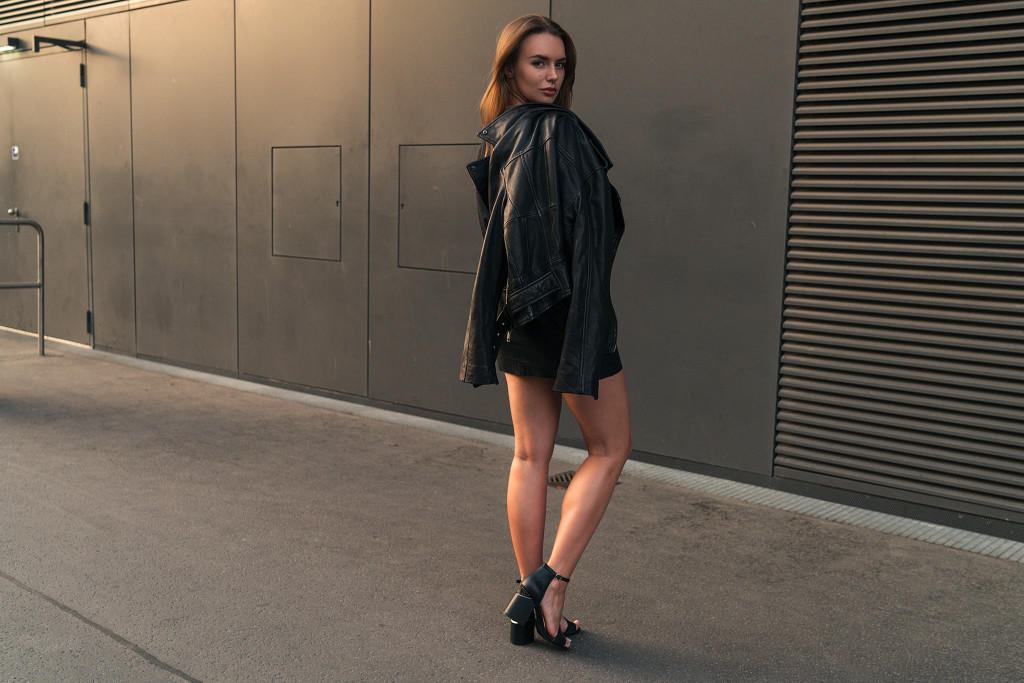 My personal highlight of this look are the shoes. I had been sneaking around this beautiful pair of Alexander Wang's since February! I wasn't ready to buy them when it was still cold outside, but as the temperature rose, I just knew I had to get them. The model is called "Abby" and is – in my opinion – the perfect summer sandal. These shoes make your legs look amazing, and have the perfect heel height for dancing all summer night, because they are so comfortable to wear. And if you trade the heels for some nice sneakers, it makes a great daytime look.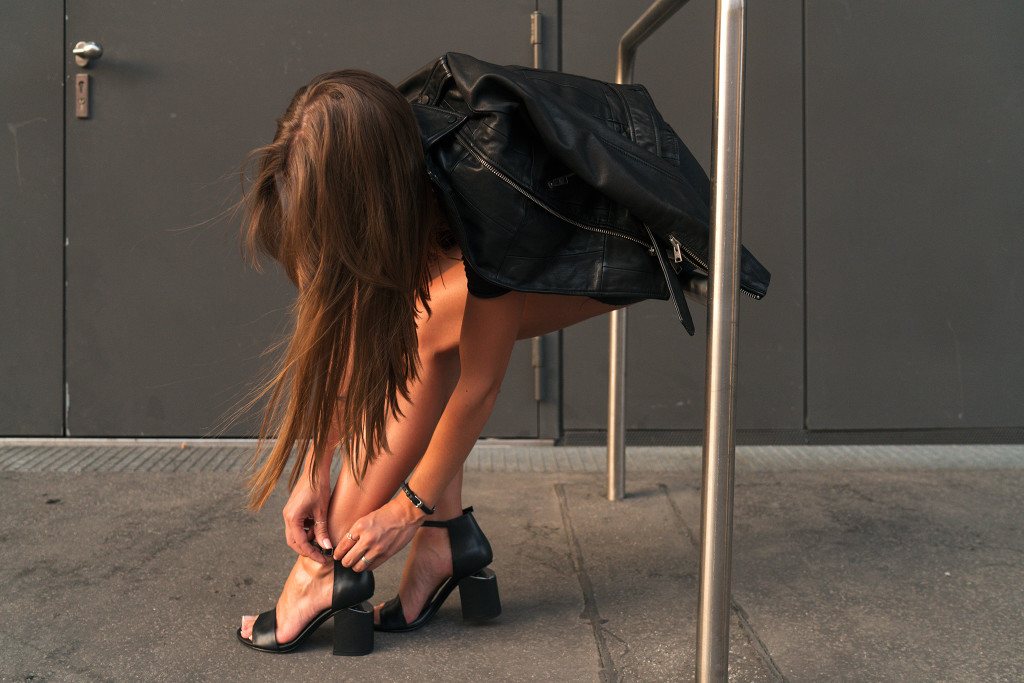 I'm wearing:
Leatherjacket: AllSaints
T-Shirt: Zara
Skirt: WrstBhvr (Worst Behavior)
Shoes: Alexander Wang "Abby"