Vienna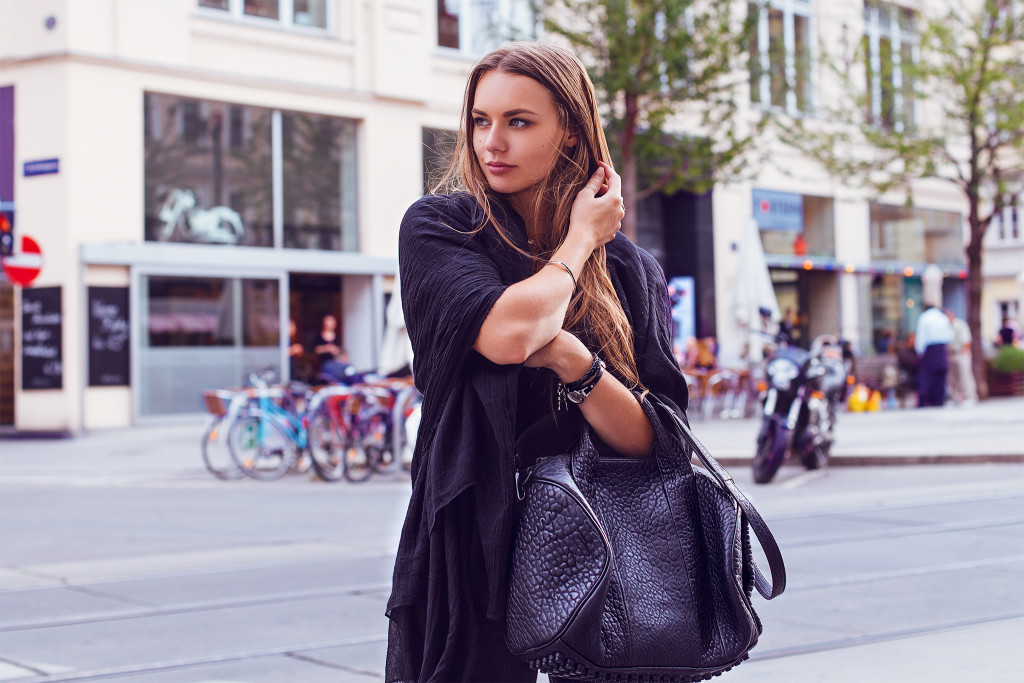 I've to admit that, even though I'm a summerchild, I like a few cloudy days every now and then.  You've so much more options concerning fashion and your styling, when it cools down a bit. I used the cooler days in Vienna to run some errands, so I wanted to show you a comfortable outfit this time. Perfect for long days.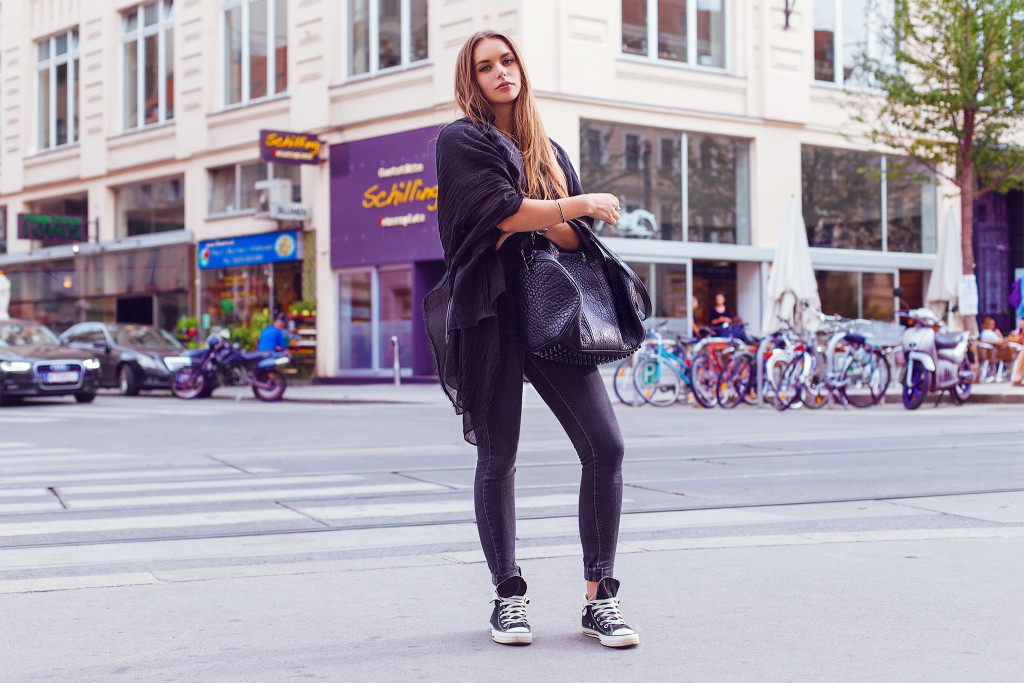 It might be quite simple, but I really like this outfit. It's most important that you feel comfortable because this has major effects on your appearance.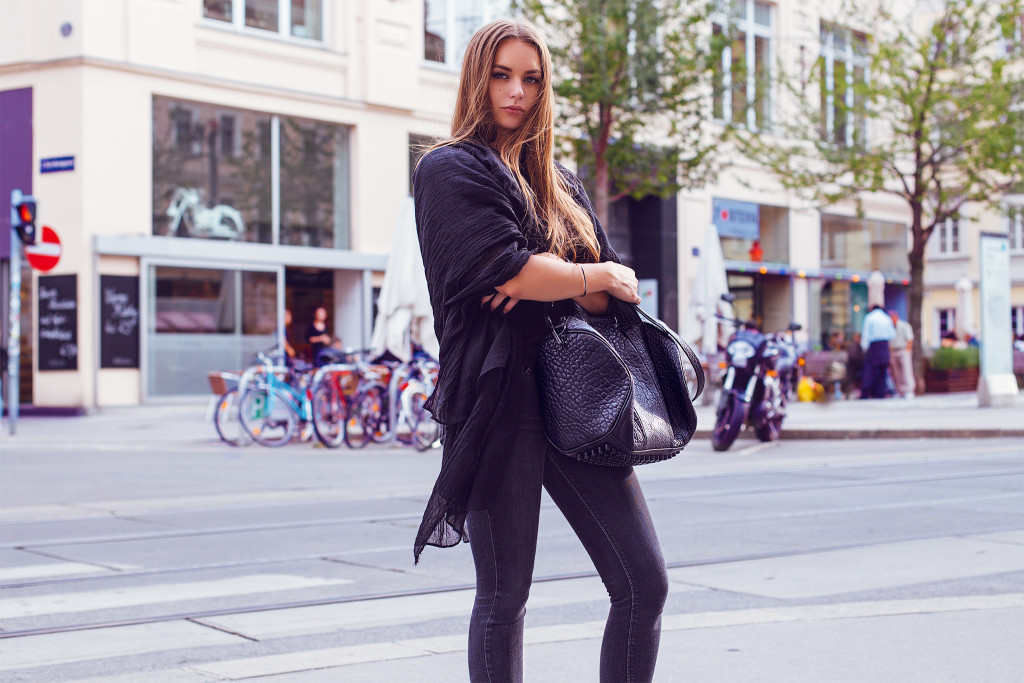 Some classics, which are essentials for my wardrobe ever since I was thirteen, are 'Converse All Star'. Combined with on of my favorite pair of jeans, a scarf around my shoulders and I'm ready to go. Ok… there's still a little something missing. I spiced this outfit up with a great bag – the 'Alexander Wang Rocco Bag' in black with black studs. A classic cut bag with a little twist thanks to the studs.
Do you have some wardrobe essentials you already own for years?
Top: H&M (old)
Jeans: Levi's (old)
Shoes: Converse All Star
Bag: Alexander Wang Rocco Bag
Scarf: Mango
PS: As promised I announce the winners of the PRTTY Give-Away today:
@anatanjga
@eelayna_cubela
@lenaka444
Congratulations! You already received an E-Mail. We hope you enjoy your tattoo sets.