Ibiza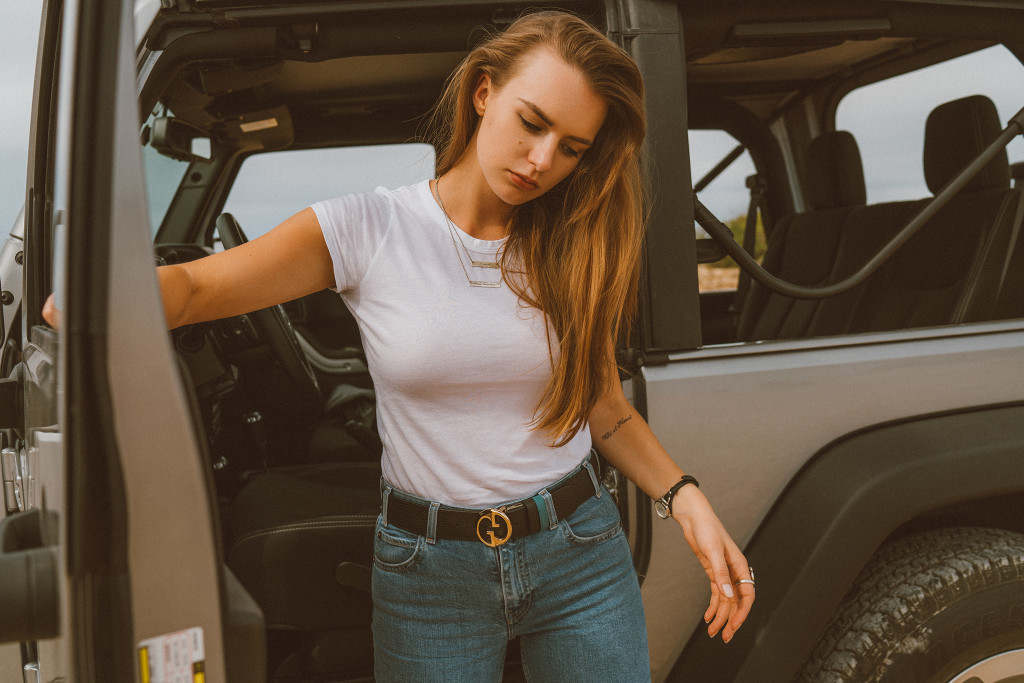 The air is warm, the wind blows softly and the sky is a bit cloudy. The weather was perfect for our planned trip. Just quickly taking some parts off the roof of our Jeep, and we were ready to go. I really like driving, I don't mind driving long distances. It was finally the time for one of my dreams to come true: I had always wanted to drive a Jeep Wrangler Convertible – a Jeep cabriolet.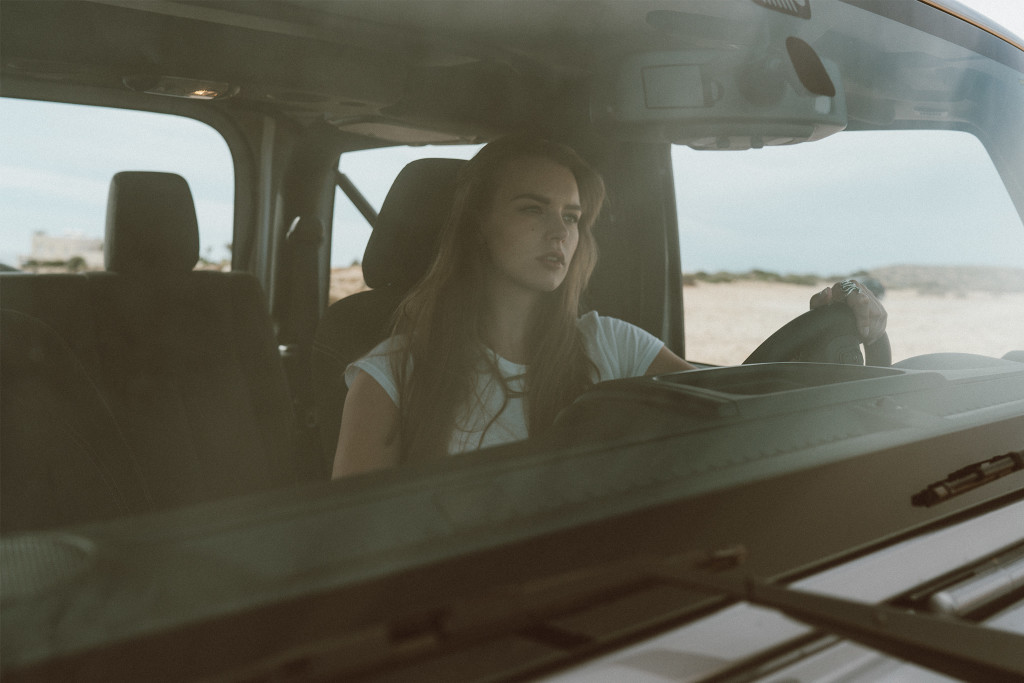 The engine is roaring, we are driving down the highway and soon take the exit, leaving us driving through beautiful streets of the island. I remember a marvelous tree-lined road, the street leading a long time straight ahead, trees on the left-hand and right-hand side. It's still quite green on the island. Sometimes we spot small houses or fincas with colorful flowers around their doors. By the end of summer, the colors of nature would have been mostly replaced by a dry brown, but even that has its charm.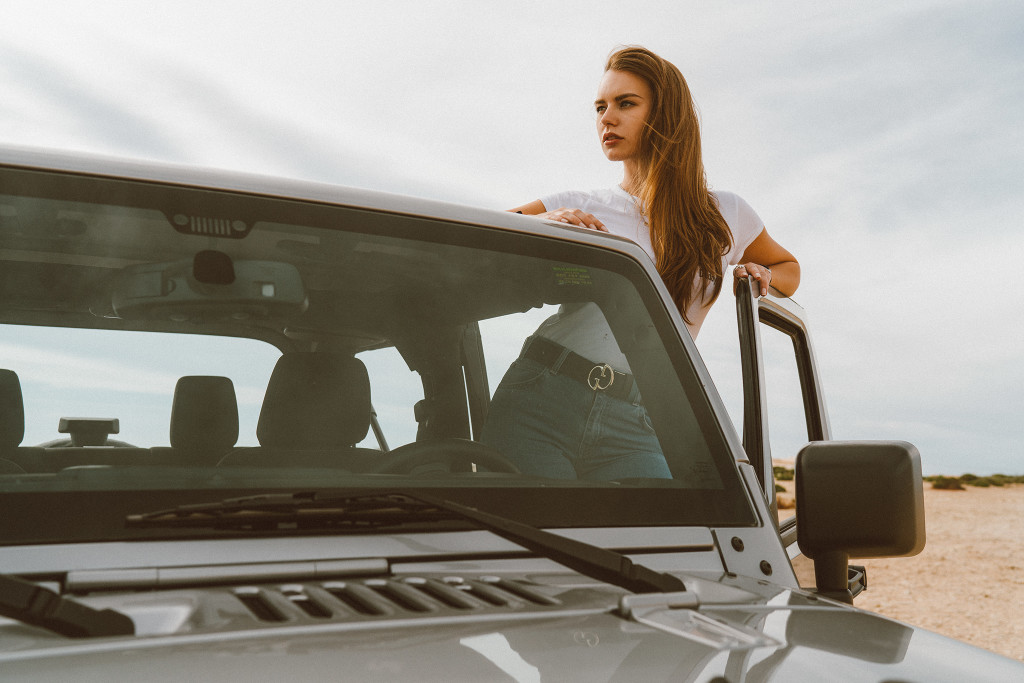 I could have driven around the island for hours, but we had a specific destination. Turning at the right junction, we only had to drive a few more minutes until we would arrive at the little sandy path that should lead us to where we were heading. The rain had left its marks, but no grooves nor rocks could stop the Jeep. And then we had arrived at the cliff we discovered last year. The sea and the sound of the waves in front of us, the stunning rocky landscape. We left the car and went for a little hike, climbing down the hidden steps to the sea. I'm still fascinated with how beautiful and many-faceted Ibiza's landscape is.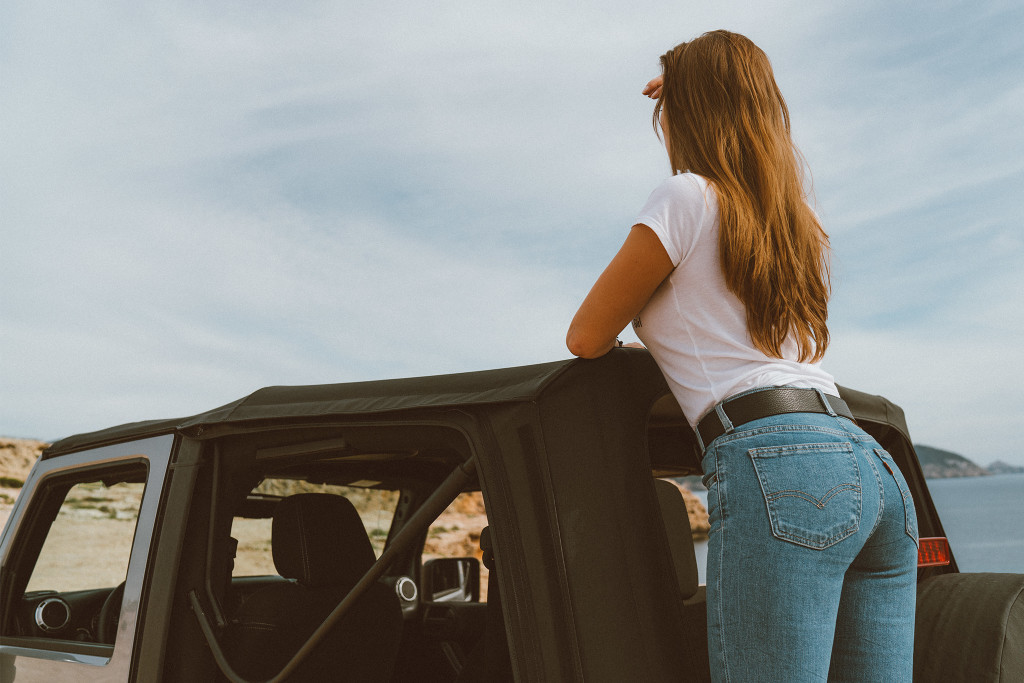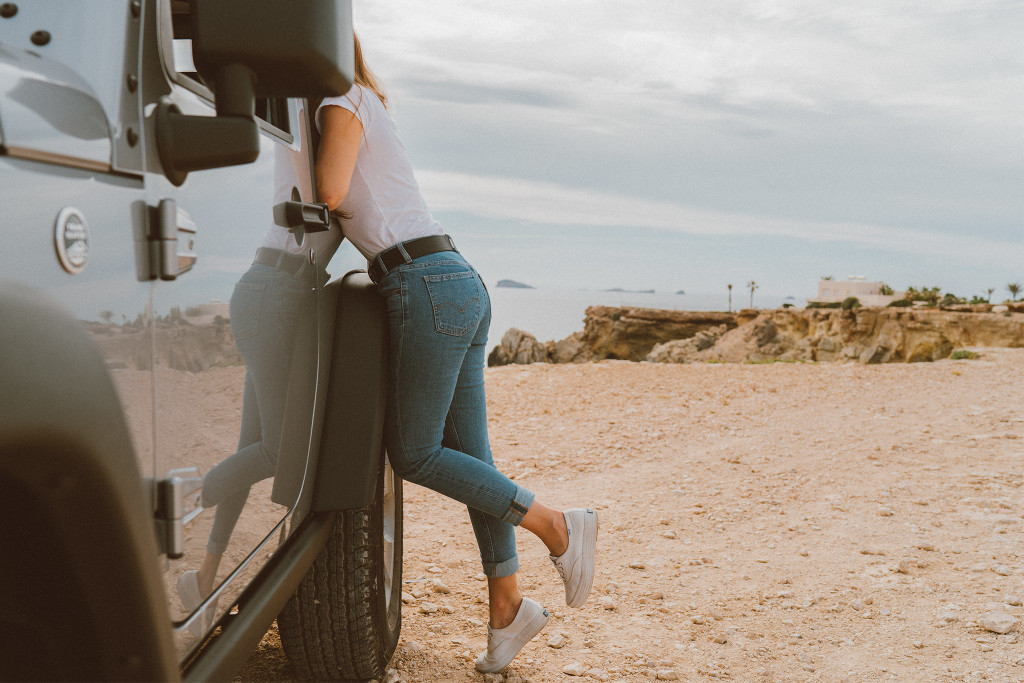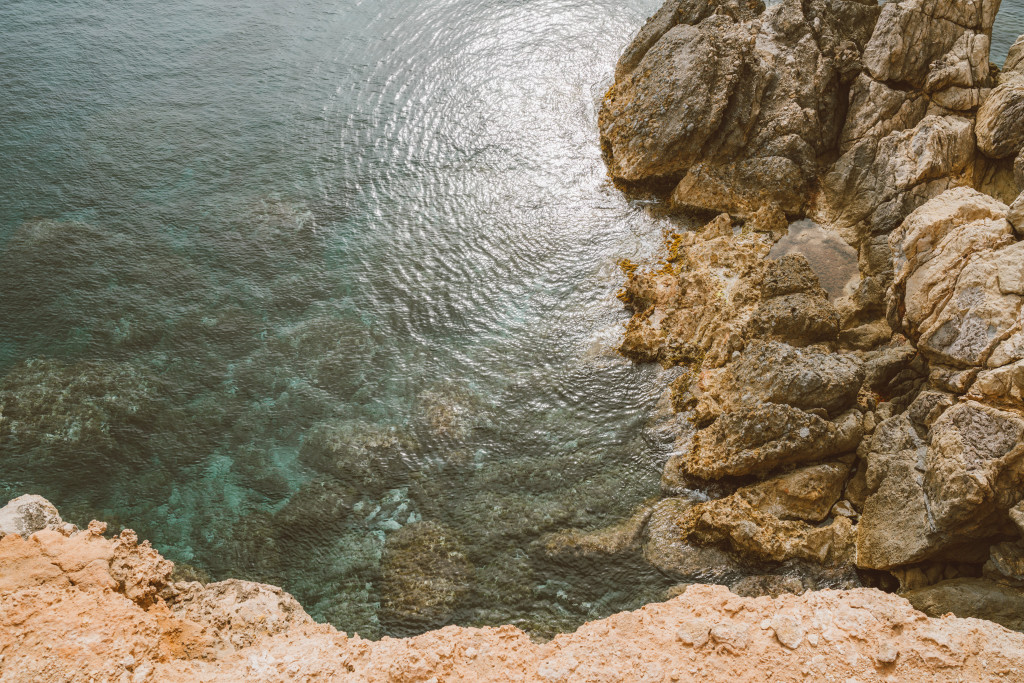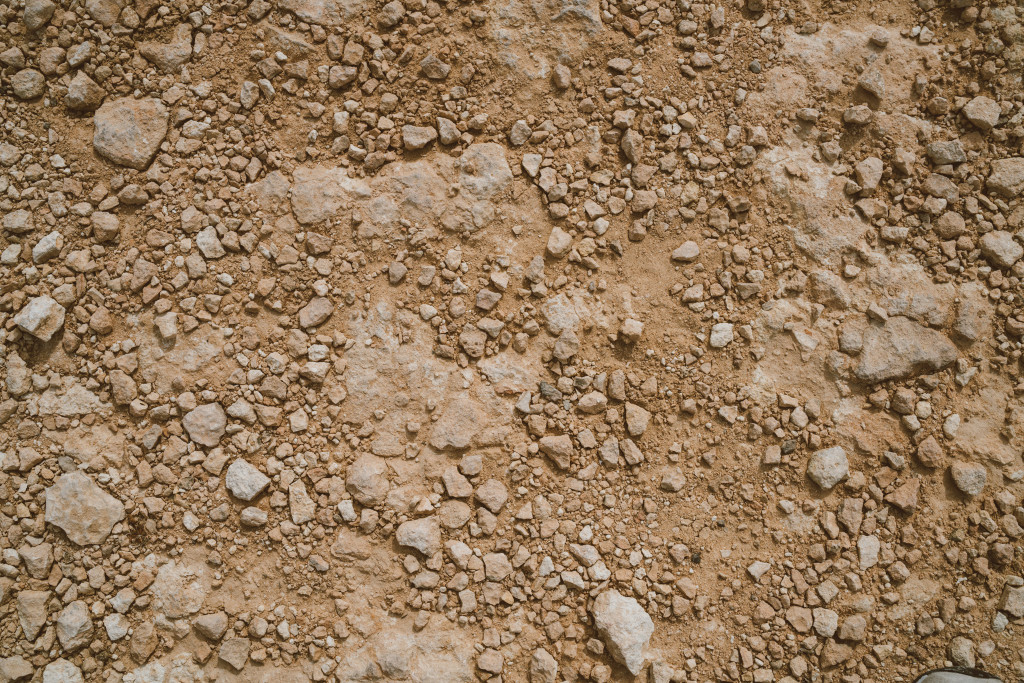 I'm wearing:
T-Shirt: Rad.co
Jeans: Levi's
Belt: Gucci
Shoes: Keds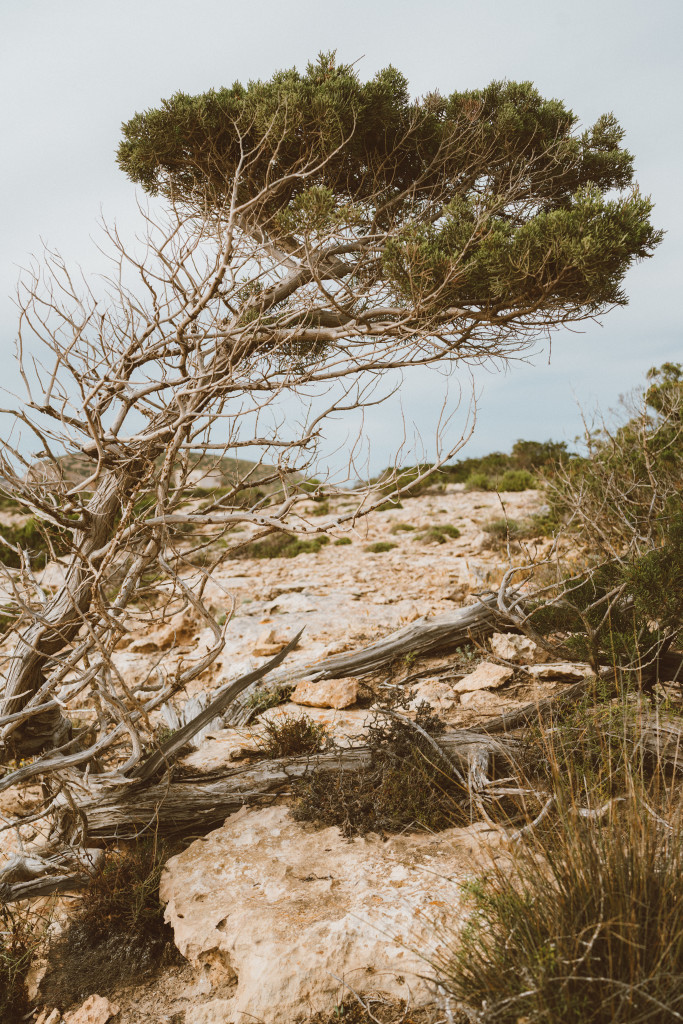 Merken