Vienna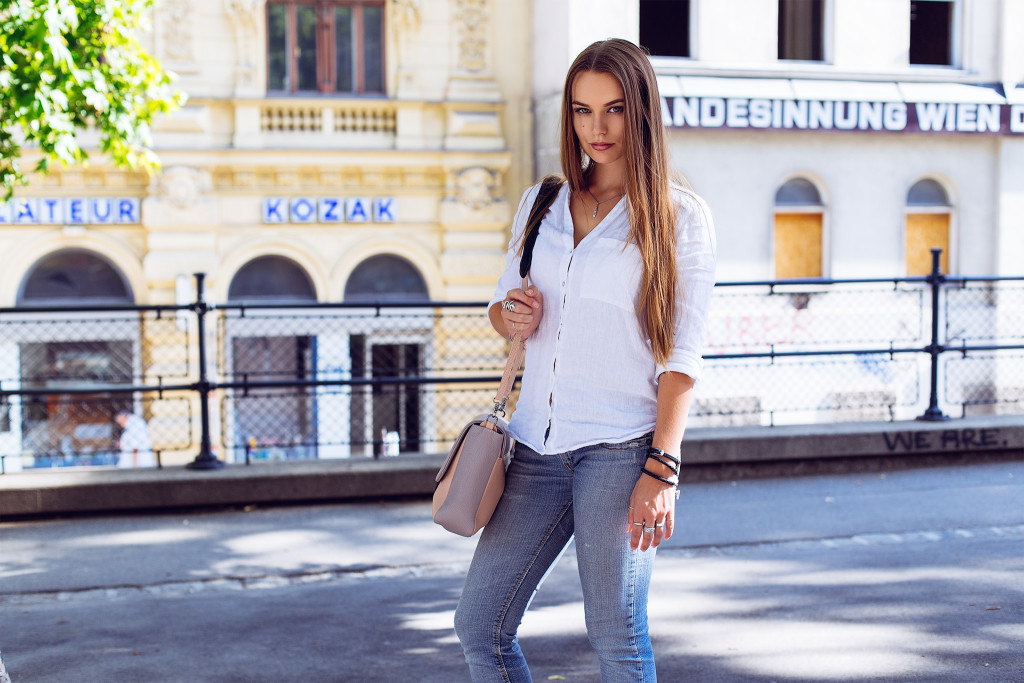 Monday October 12th, 2015
Beautiful sunny Autumn days seem to be rare these days, but I'm not giving up hope. Fashion-wise sunny autumn days are perfect, as they leave us with so many opportunites for our outfits. Still want to leave your warm winterjacket at home? Want to wear lighter materials, maybe some of your favorite pieces from last Summer? No problem. As far as I am concerned Winter (including typical Winter fashion pieces) can wait a bit longer.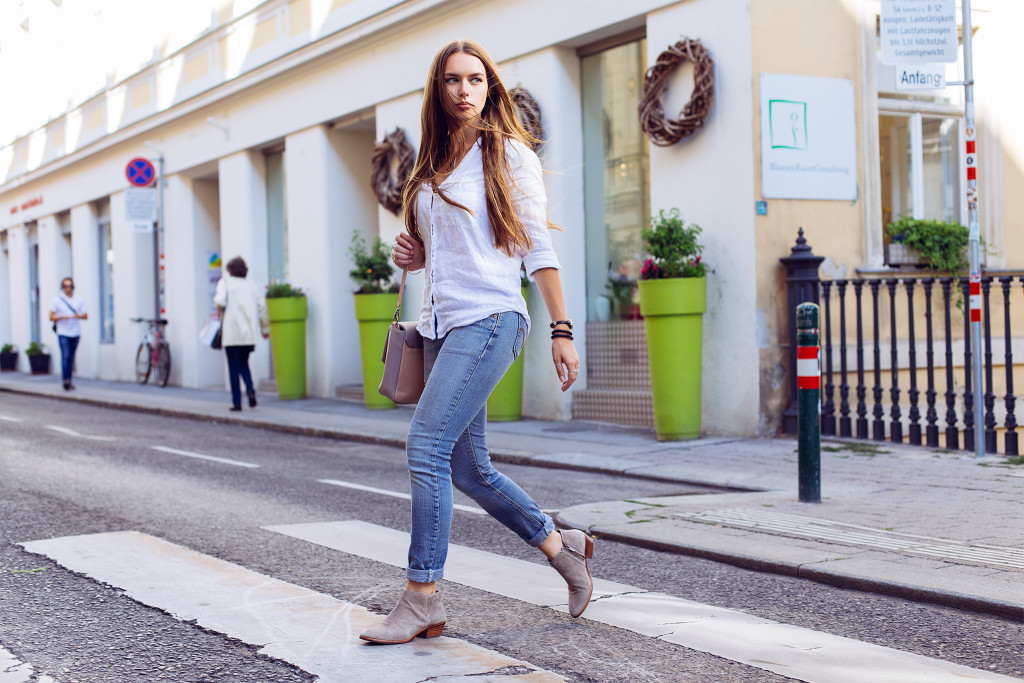 When it comes to shoes in Autumn I can't live without my Ankle Boots anymore. One pair I already worn a lot back in Summer are my beautiful Sam Edelman ankle boots. Finally I have the opportunity to share an outfit featuring these beautiful suede boots with you.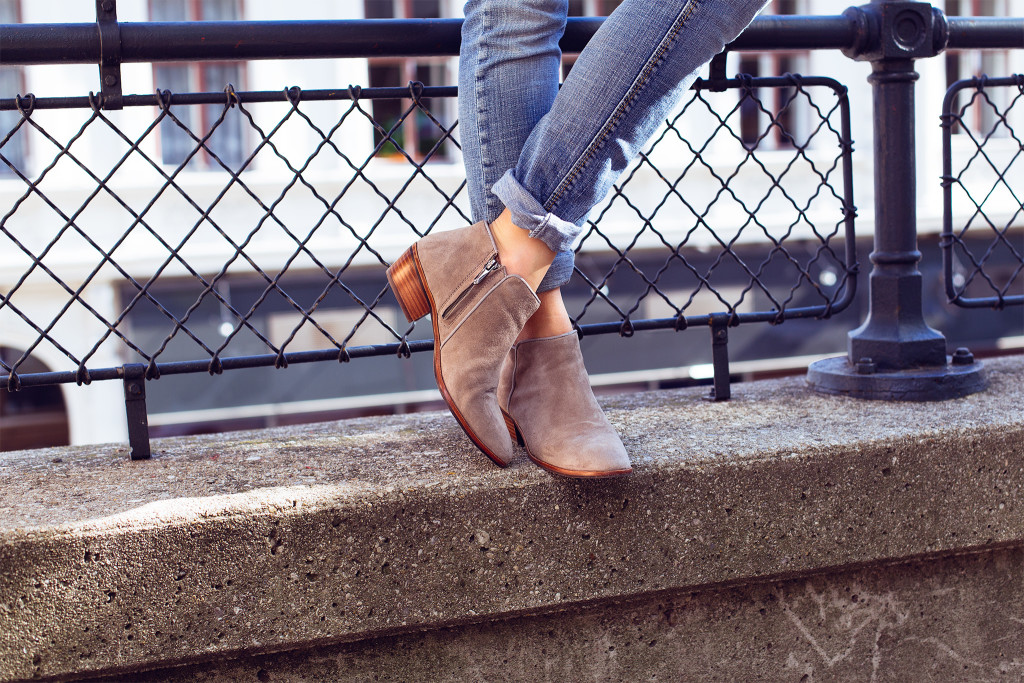 I combined them with a white Zara blouse, an old pair of Levi's Jeans and with my Vlieger & Vandam Snake City Bag. When it comes to bags Vlieger & Vandam are my favorites – I love exceptional designs, something you don't see everyday.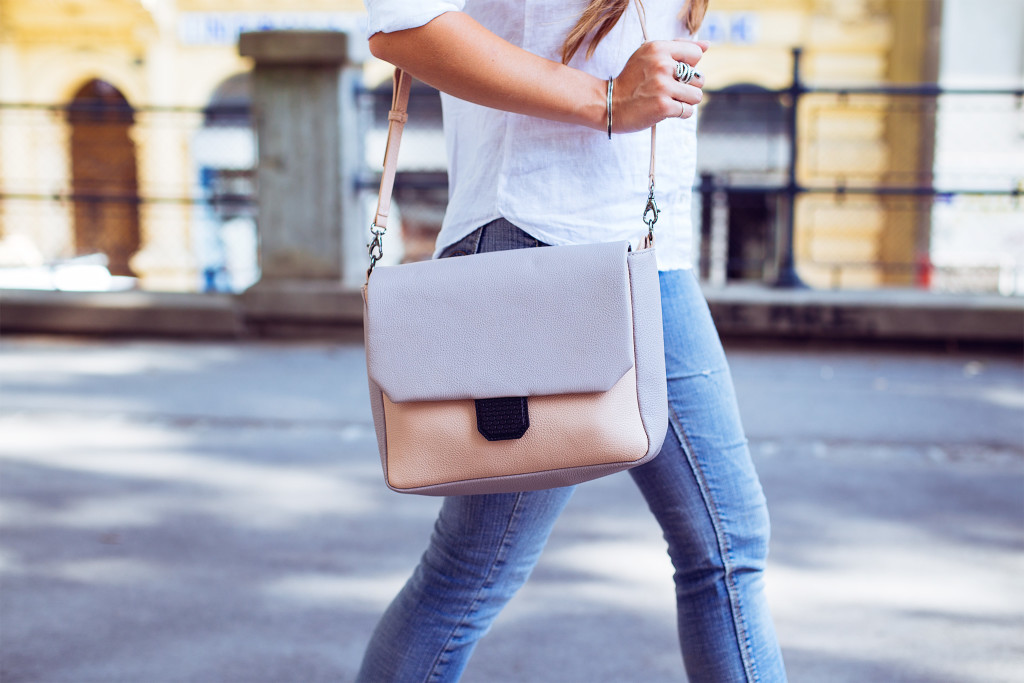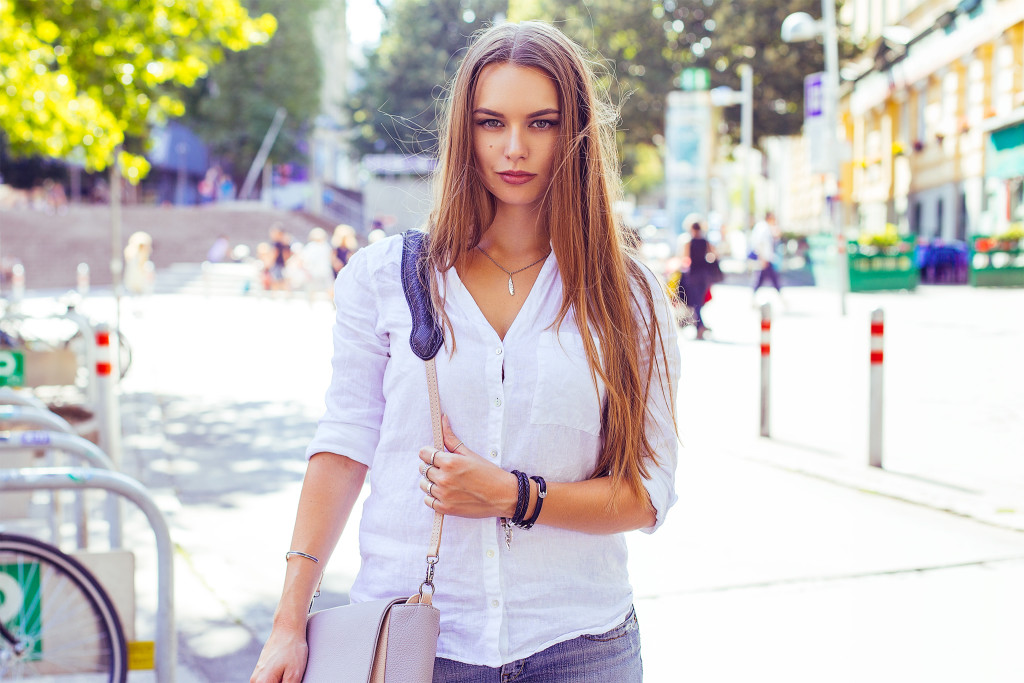 What about you? Still trying to get the best out of the last sunny Autumn days or are you already in Winter mode when it comes to your outfits?
Blouse: Zara
Jeans: Levi's
Shoes: Sam Edelman Petty Ankle Boots via Zalando
Bag: Vlieger & Vandam Snake City Bag