London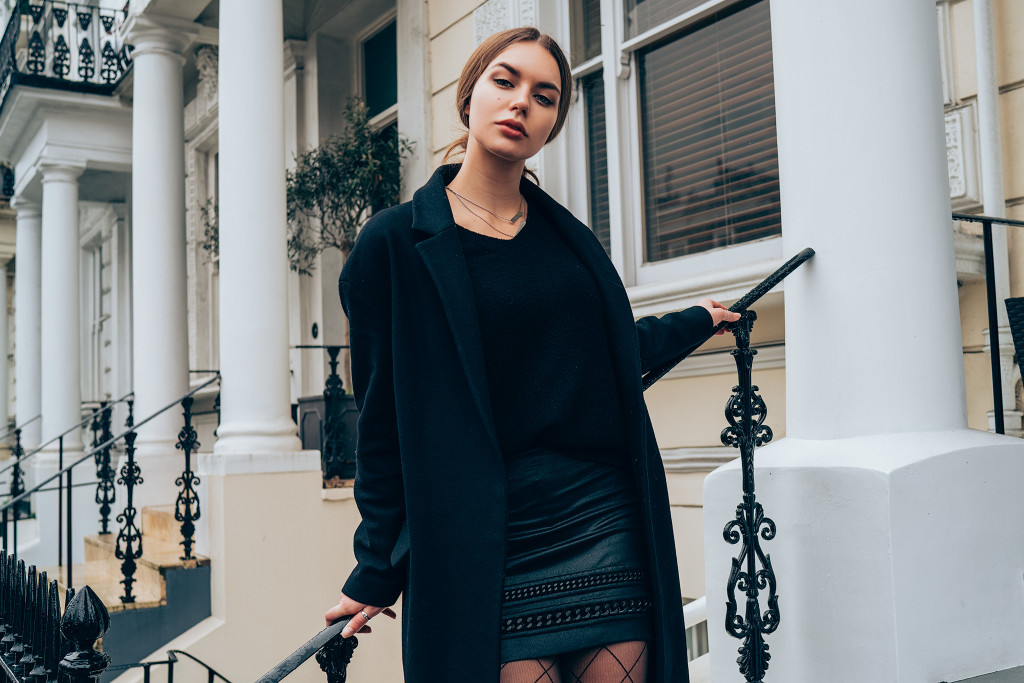 Wow, what an exciting couple of weeks. First my trip to London, now Paris Fashion Week. I just came back to Vienna and thus back to reality. Studying for exams is quite a change compared to travelling around, visiting exciting cities, meeting great people and dressing up. I will write a separate post about Paris Fashion Week soon, but first I've another look from my trip to London that I want to share with you.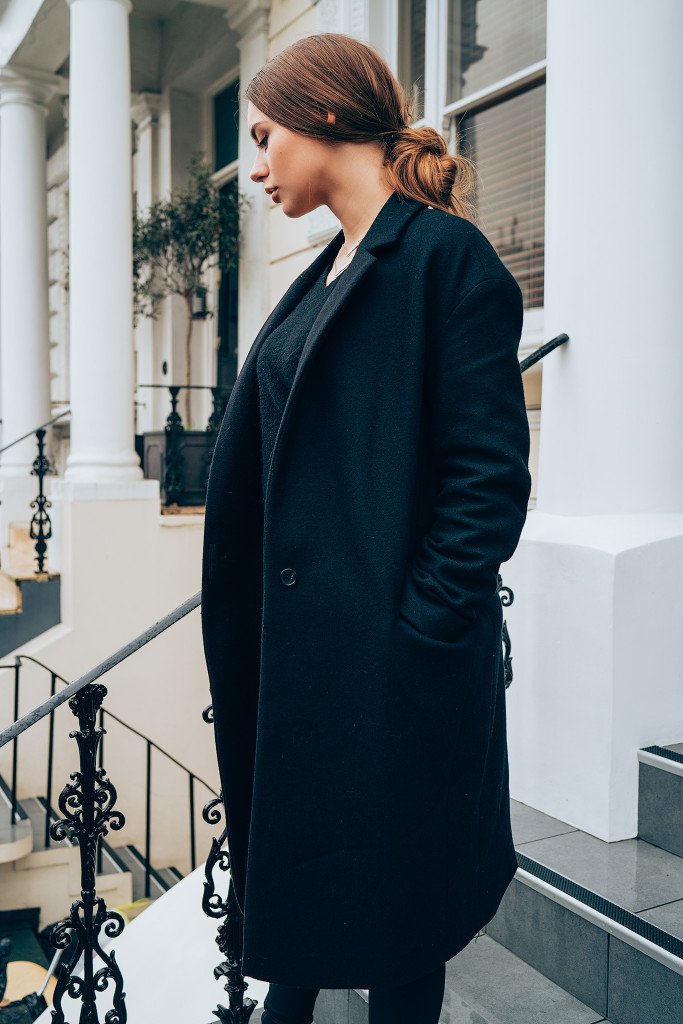 We shot this look in beautiful Notting Hill, one of my favorite London areas. It's not as hectic as many other parts of the city. Walking through this beautiful area instantly made me calm down. It has just the right balance of city life mixed with beautiful buildings, nice gardens and enough green all around.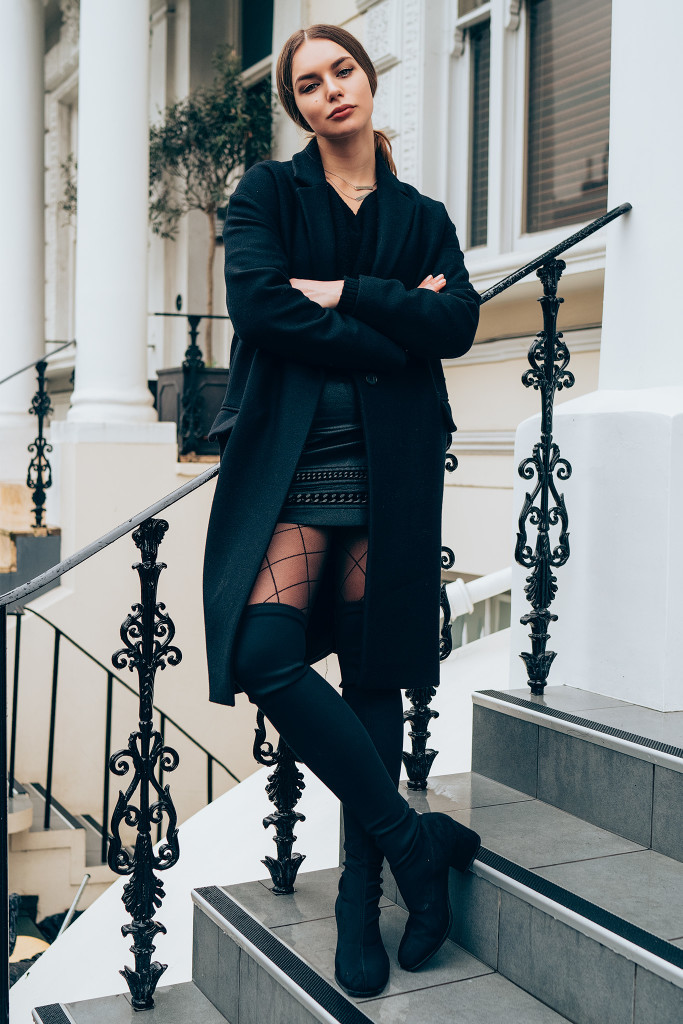 I'm wearing my all-time favorite wool coat – yes, you've seen it in my last outfit and I'm sure you haven't seen it for the last time – paired with some rad overknees and a beautiful skirt by All Saints. To give this outfit a more relaxed touch, I picked an oversized sweater, tucked a bit into my skirt. The thing with overknees is that they tend to be over the top fairly quickly. So I was searching for quite some time until I found a beautiful pair. I didn't want them to have a heel which is too high. That doesn't look all too classy in my opinion. I have worn this outfit for several occasions already: dinner, a vernissage and for drinks with my friends. I came to like it quite a lot, because it made me look both dressed up and laid-back at the same time. It's all about the right balance.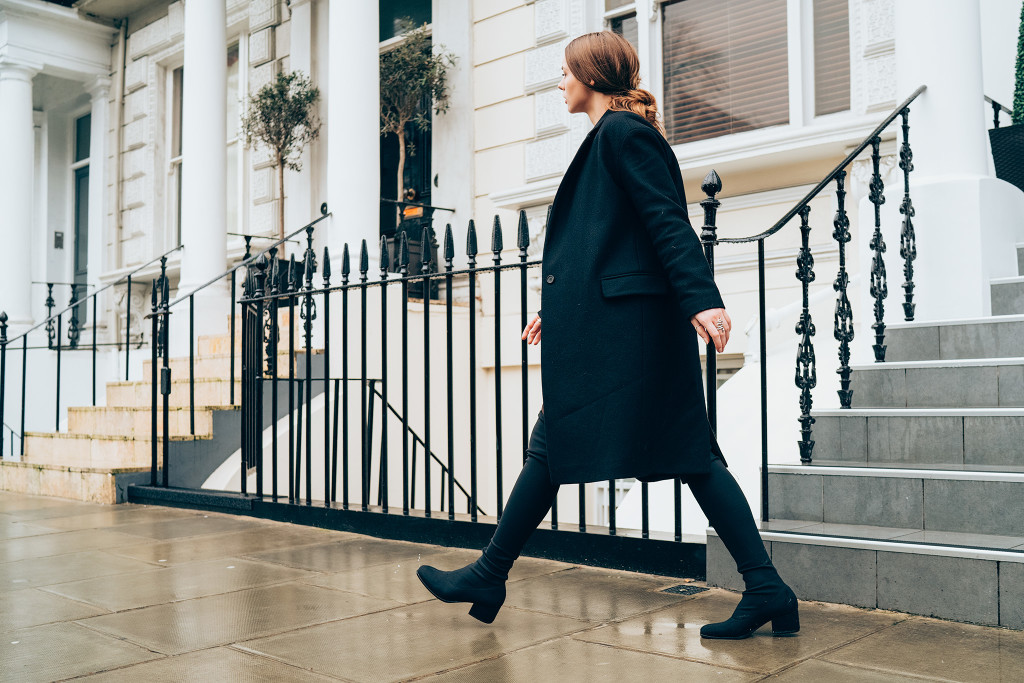 Coat: All Saints
Sweater: All Saints
Skirt: All Saints
Shoes: Vagabond